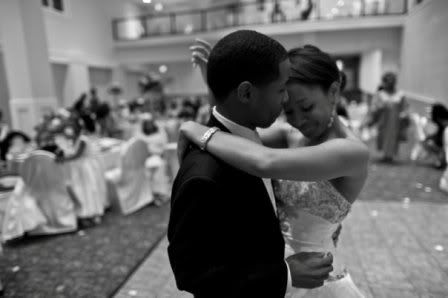 PSA: Being #arealwifey absolutely holds no weight. Being a wife does.
Today on Twitter I woke up to a trending topic, #arealwifey. Which got me to thinking why this generation is all about "holding each other down" but yet they look down on marriage. "Wifey" which is a nickname for a girlfriend (a name I hate by the way) is a cop out. NO real man out there who truly loves his woman and plans on marrying her will ever refer to her as that. Trust. You do not get accolades as wifey. I would hope no one ever introduces his girlfriend to his parents or co-worker as wifey. The relationship doesn't reach another level if you're considered wifey. Actually, no one (with merit) takes that term seriously. It doesn't make you more important.
However, all of those dynamics change when you're somebody's WIFE.
When you're somebody's wife or have a wife, believe it or not, people take you more seriously. Maybe because it's on paper. Or maybe even because you legally/publicly weren't afraid to make a commitment to this person. Which makes you trustworthy. I mean anybody can go out there and get a "wifey." On the contrary, not everyone can go out there and get a wife.
The difference between wifey and wife. The Y. Yes, why am I good enough to be wifey and not your wife?
Thought I put it in perspective.