Never apologize for who you are.
I'm far from perfect but I'm one of a kind. We all are. And it's our responsibility to be unapologetically let our best shine on a daily basis. Someone's always going to have something to say, but it says A LOT when you boldly move forward with what you wanted to do anyways.
Take going natural for instance. Everyone has had something to say about it – in my life – since I've made the transition. It's not what you see in VOGUE and even my parents don't get it. (My father is incessant that my hair is "nappy.") And while that can easily become drastically annoying I've adapted an unbreakable attitude where I make decisions based on what makes me feel good and what I think looks good; regardless of what anyone has to say.

It has become a rarity though. To do something original and stand firm as a leader in your own niche – whether it's a fashion blog narcissistically named after yourself or a hairstyle that makes you feel completely comfortable in your skin.
And so, like much of the clothing this season, I've made the decision to stand out even if no one "agrees" with it. Tribal prints and bold patterns make a starring appearance for spring taking your wardrobe to a place of fearlessness. A leopard mini or floor length skirt (whatever your taste) can take your ensemble from zero to 60. Totally my cup of tea.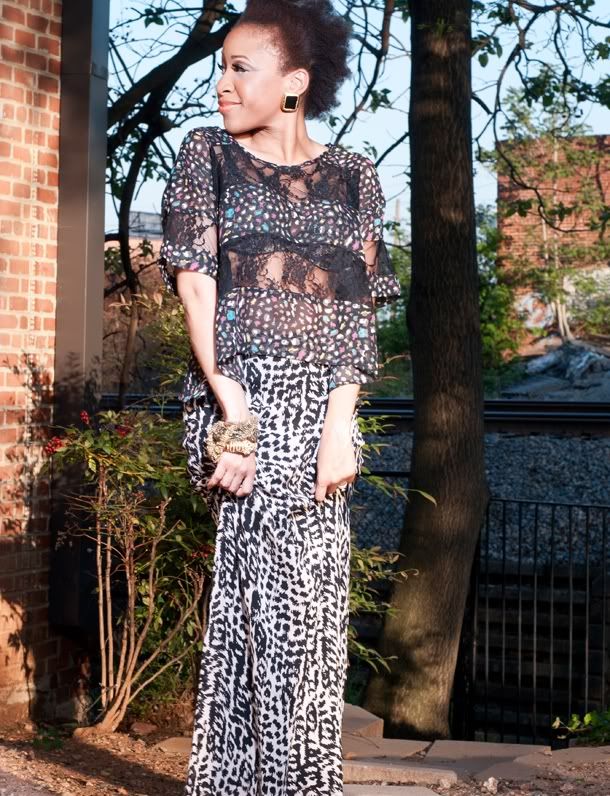 To be honest, as I make Mattieologie more "Mattie" I'm nervous about the reaction I will get from you – the readers. When you put yourself out there, you're directly in the line of fire. But it's fine. Not everyone is going to like what you're doing. But they'll never get the chance to like what you are doing if you don't do it. If you ask me, it's totally worth the backlash to be authentically yourself.
Consider me bold.
Photographer: Porsha of Femqua Photography | Twitter | Email
Makeup: Marquis Laurent | Twitter
Styling: Crystan Dobbins | Twitter
Creative Director: Carter James | Twitter | Blog