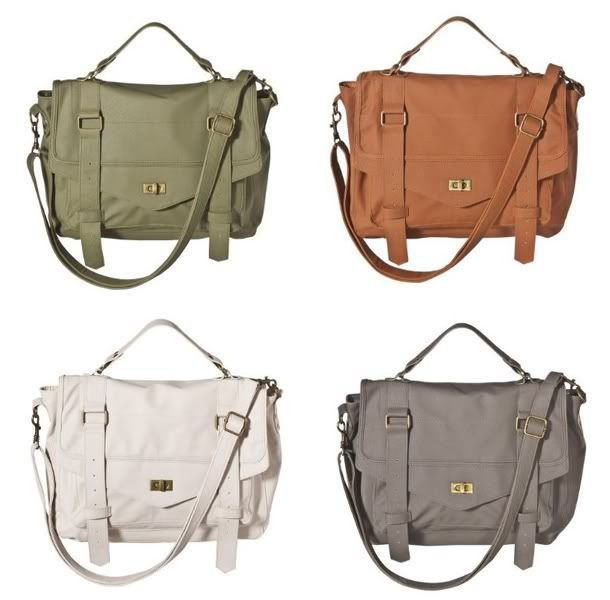 I've expressed numerous times on here how much I love Proenza Schouler's PS1 bag, but I am so far from affording it. But luckily there's this magical place called Target where they make dreams true. Exhibit A: the Mossimo Messenger Bag per Target is a clever variation of the PS1 for the fraction of the price. At $34.99 it can be yours and they have awesome colors. I decided on olive because it'll go with much more in my closet than the other colors. Although the bag is stunning in white, it would be black by the time I'm done with it. Plus, according to reviews, the blue dye in your jeans will rub off on it.
Not so crazy about the "mushroom" gray shade, not for spring anyways. It could be to die for in the fall though. And the cognac, I suspect, is the number one seller. Great color. But since everyone probably has it, I'm pleased with my olive choice.
What do you think of the bag? Cute or too much of a knock off?