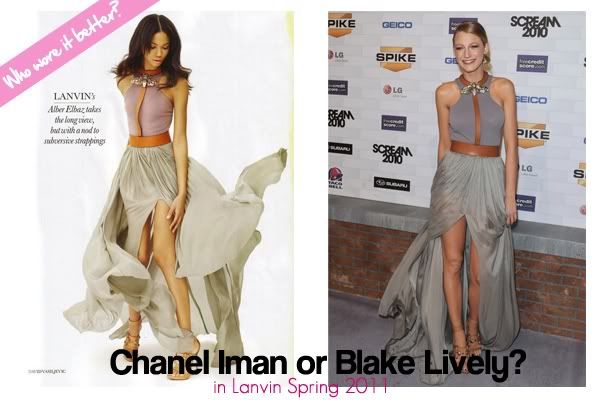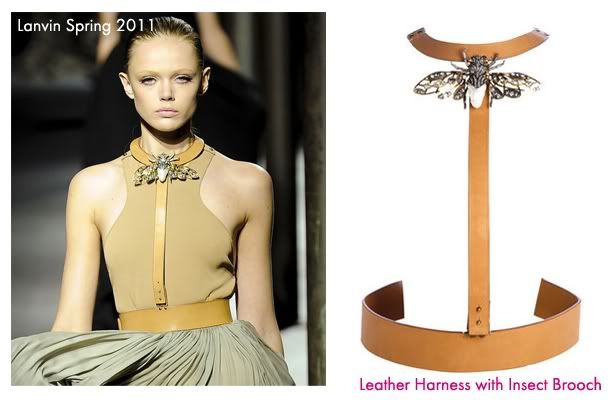 When I first laid my eyes on this Lanvin Spring 2011 harness & insect brooch I was blown away. However, I did have my reservations on how it would look on a red carpet. Could anyone other than a model on a runway pull this off?
Well, fast forward to when Blake Lively wore it on the red carpet and blew us all away. She pulled Lanvin off beautifully, effortlessly and I was then convinced that yes, indeed you could wear it well off the runway. But then one of my favorite models – Chanel Iman – wore it for a magazine spread and took my breath away. So I'm kind of torn – you really can do no wrong in this Lanvin concoction.
But if you had to pick, who wore the Lanvin Spring 2011 Harness & Insect Brooch better: Chanel or Blake? Leave a comment and let me know!