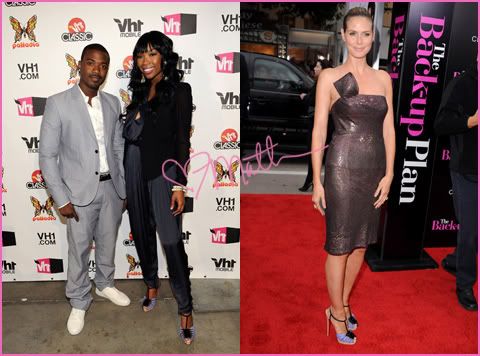 In today's "Same Style, Different Day…" is Brandy and Heidi Klum. Mr. Louboutin has been very popular on the feet of ladies as of lately, but this week two stars chose to wear the same shoe. First, Brandy wore these CHRISTIAN LOUBOUTIN SPRING/SUMMER 2010
numbers at VH1 Upfront. She paired them with a cute jumper and classic black blazer. But then, Heidi wore the same pair to the LA premiere of The Back Up Plan last night with this peculiar, gorgeous strapless dress. As we all know, shoes make or break an outfit, so…


Who do you think wore it better?