My jewelry and dress on my big day.
So six months ago (time flies when you're having fun!) I got married. My wedding day was a rainy one, but filled with happiness, family and fun. It was easily, undoubtedly the happiest day of my life. I wore ballet shoes, which were uber comfortable and my sister put them on my feet. I danced until my hair was frazzled and boogied the night away. I laughed, I cried, I danced and I conquered this thing they call a wedding. It's wasn't perfect…but it was all the imperfections that made it the best.
My cousin, Jasmond who was a flower girl, waiting patiently to get changed.
Me rushing through because the Hubby was in the same room as I went upstairs to get ready for the big moment. I looked like a big cream puff running.
My nephew Damon who was the ring bearer. I wish I could've seen him come down the aisle. I know he was the cutest.
Me and my Daddy. This is literally a moment I've dreamed of all my life.
As emotional as my mother was at that moment, she made sure that I didn't step on my dress. Only a mother…
My father and my father-in-law hugging afterwards. Probably one of the most moving pictures amongst the bunch.
Atmosphere of the room after it was flipped for the reception.
At this point my hair had become a mess because of the celebration. However, I didn't care because there was money in the air. Literally.
My sister, Maya, making sure my hair was fixed after the chaotic yet jubilant reception entrance.
The Grand March – a traditional Liberian line dance done at weddings. I thought this was a great capture of it.
Yes, I ate a donut on my wedding day. The dessert bar was awesome and that donut? DELICIOUS.
My nephew Desmond who was not entertained by the wedding as a 3 year old. However, that was before he discovered the dessert bar. All smiles afterwards.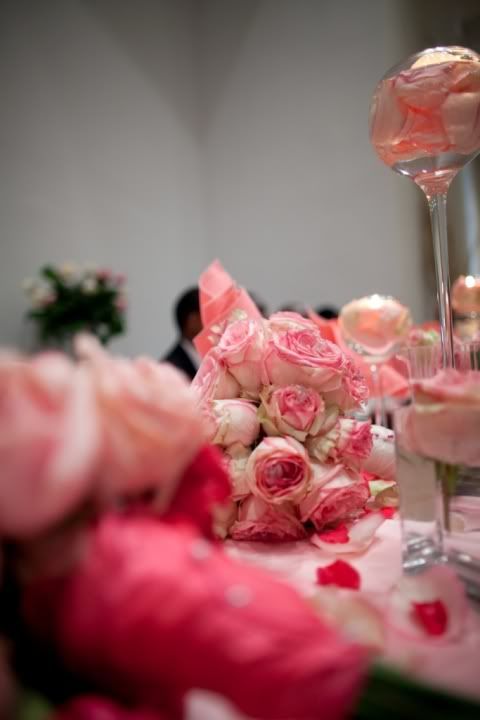 My bouquet on the head table – which was BEAUTIFUL. Flowers were everywhere.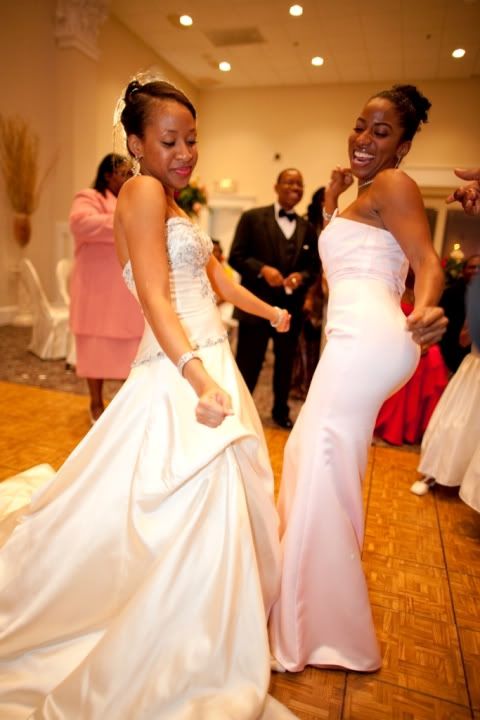 Me and my best friend, Kinda, doing what we do best -BOOGIEING.
XOXO.