I really love you guys. You have NO idea how hot it is outside. So hot, that I had to steal Hubs' shirt & buy a new skirt at Zara. Naturally.
This look is very Carrie meets Charlotte. And that's exactly who I am: A Carrie with Charlotte tendencies. I love the men's shirt with the dichotomy of pearls and a girly skirt. I'm a Gemini so that basically means that at any given time I will be two different people at the same time without you even knowing. In this post alone alone I'll go from being so hot that I can't even make a camera ready face to thinking about Beyonce and breaking out in dance.
What can I tell you. If you can't handle me at my worst, you don't deserve me at my best.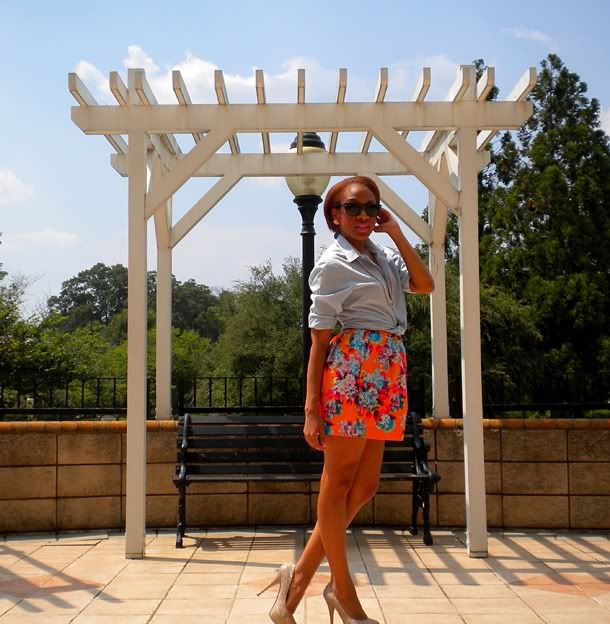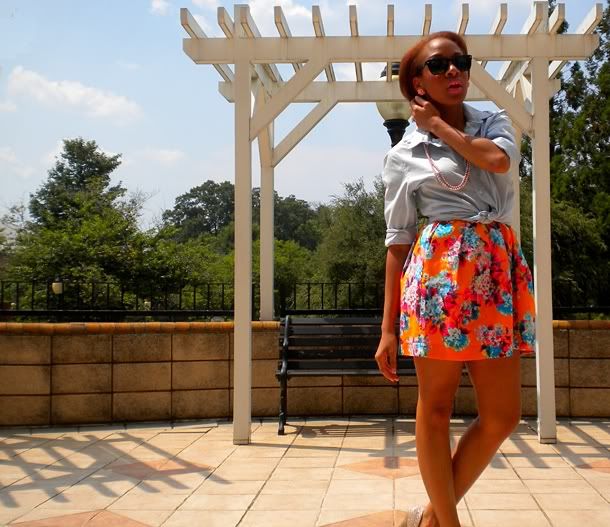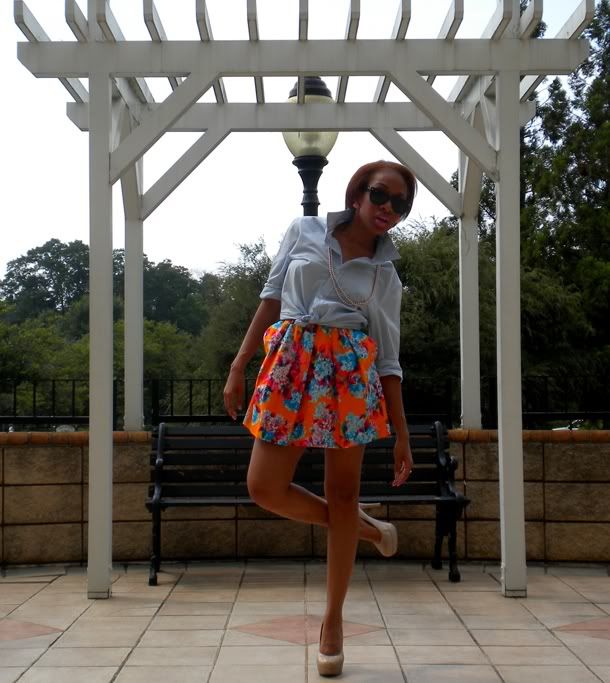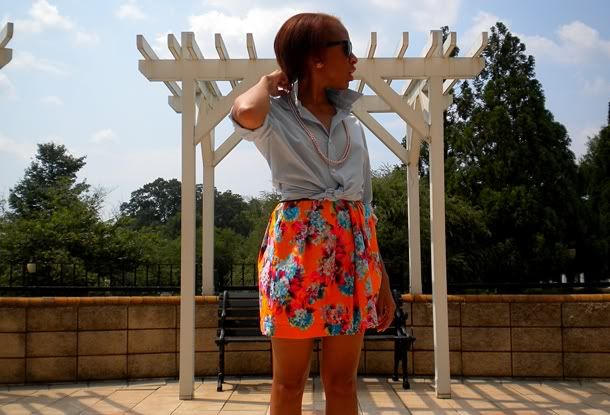 This is my "damn it's hot I forgot I was taking a picture" pose.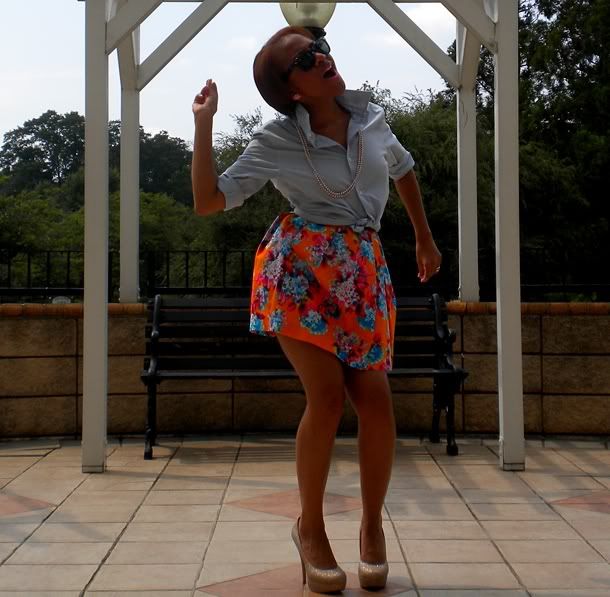 This is my "I was listening to Beyonce all day so I break out into dance anytime" pose.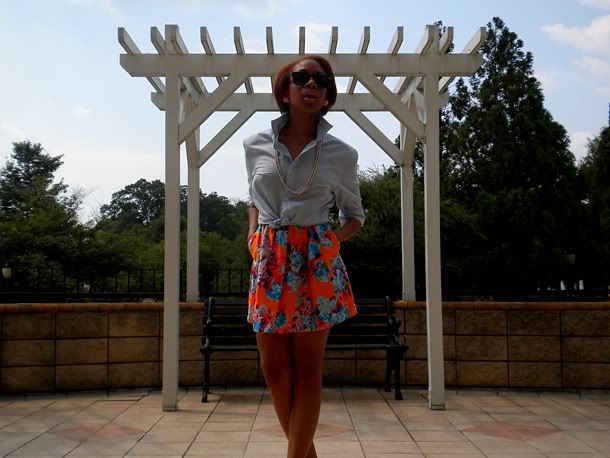 SHIRT: H&M (for Hubs) | SKIRT: Zara | SHOES: Bakers | PEARLS: Anniversary gift from Hubs | EARRINGS: Forever 21 | SUNGLASSES: Foldable Ray Ban Wayfarers (c/o Sunglass Hut)