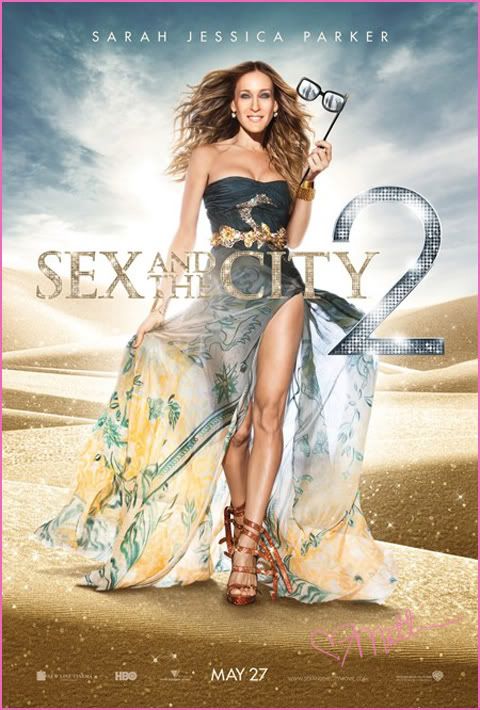 So, the new Sex and the City 2 poster was released not too long ago. If you remember, the first one featured Sarah Jessica Parker in a WHITE HALSTON HERITAGE DRESS and gold MYKITA & BERNHARD FRANZ LIMITED EDITION GLASSES. In the new poster, SJP is rockin' EMILIO PUCCI FALL/WINTER 2009 showing beaucoup leg. Naturally, it's over the top and in true Mattie fashion I LOVE IT!!!


Which poster do you like better?


Oh, and by the way: 30 DAYS. XOXO.