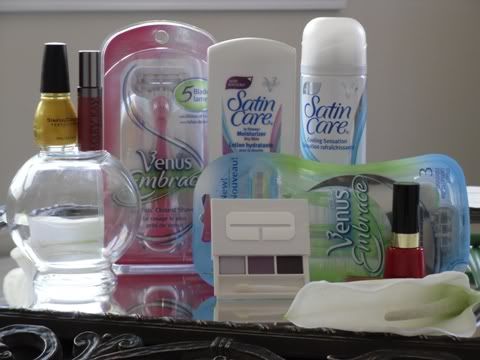 Happy Spring! Mattieologie and Venus have teamed up to give one lucky winner everything they need for a great spring look. What does every girl need for spring? Smooth legs, great face and cute nails. Here's how to win.


Rules:


Giveaway starts: Thursday, April 8, 2010 – NOW
Giveaway ends: Thursday, April 29, 2010 – 11:59pm EST


PRIZE: (5) Venus Embrace Jetables, Venus Embrace Closest Shave and Venus Satin Care Shave Gel & Moisturizer along with my favorite picks for spring make-up including two nail colors, eye shadow and a lip gloss.


Eligibility is easy: Anyone who leaves a comment on a fashion or beauty post on Mattieologie during April AND becomes a fan of Mattieologie on Facebook. The winner will be announced Monday, May 3, 2010.


Good luck! XOXO.