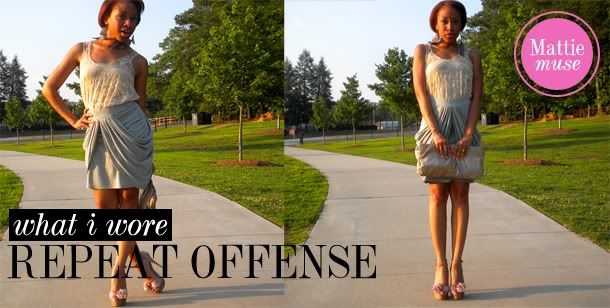 I've got to admit. I was kind of dragging ass today. After the weekend that I had – Ann Taylor grand opening, a relative's birthday party & a very hot day at Six Flags – I was completely drained. Which is why I shamelessly wore the same outfit I wore on Saturday today. I know, I know. It is a fashion rule of thumb that you can't wear the same thing twice, but I believe you can wear an outfit again if it's not around the same audience. None of you saw me on Saturday so…
Anyways, I tried to wait til after 6pm or so to take pictures when the sun wasn't as hot. Or so I thought. I almost passed out just taking pictures it was BLAZING.
And for those of you who care, my hair is still natural. I just colored it a couple of weeks ago and got a blow out on Saturday. With the smoldering heat, I'm surprised I haven't sweat it out yet. I'll keep you posted. I'll be impressed if it lasts until Friday.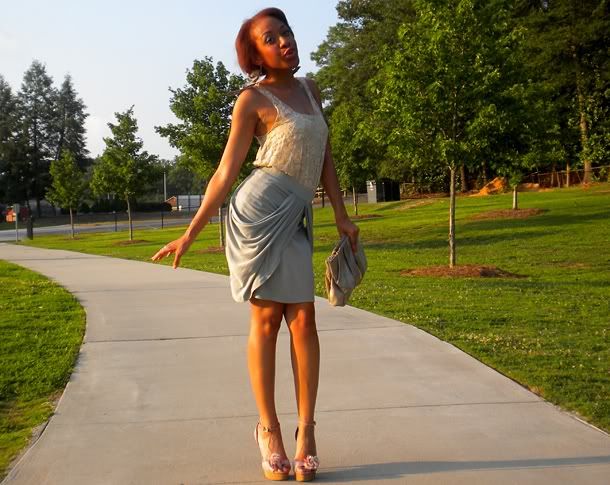 TOP & RING: Forever 21 | SKIRT: H&M | SHOES: Bakers | BAG: Halston Heritage | EARRINGS: Miss B Fab