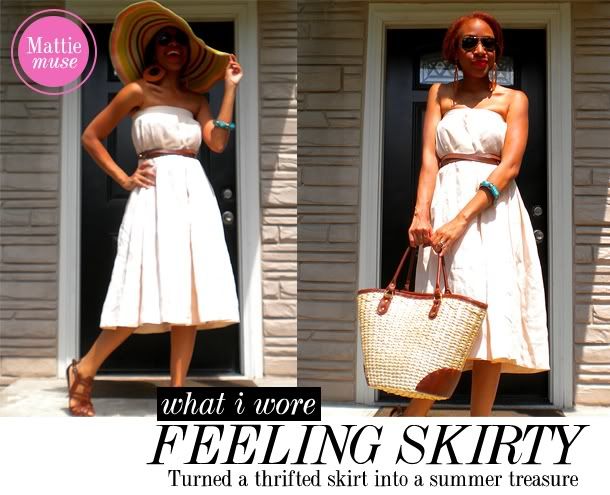 For those of you who don't know, I love a great thrift find! It's like one of my favorite things in the world. I found this great cream skirt with pockets a few months back and just wore for the first time today. As a dress.
It is HOT. It is beyond words. So I made my skirt into a dress and belted it with a purse strap. Look when you don't have a Carrie Bradshaw budget you make.things.work.
Today is the Full Time Fabulous blog event which is beach inspired! Now, I don't live any where near a beach but that doesn't mean I can't dress beachy. I would totally rock this look at the beach with straw purse and oversized hat. An oversized hat is sooooooo summer. There's something about aviators that's really laid back, chill but yet classic at the same time. You can never go wrong with a pair of Ray Bans.
Anyways, I hope you all are finding some way to stay cool out there. This summer weather is real. Real hot, that is.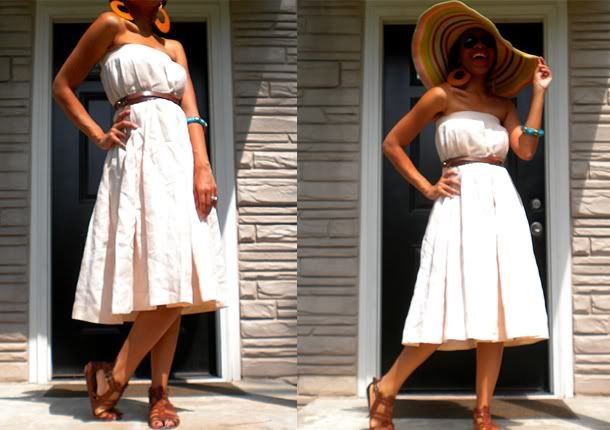 HAT: BCBGMAXAZRIA | DRESS: Thrifted skirt | SANDALS & BRACELET: Forever 21 | BAG: H&M | EARRINGS: Harlem street vendor (circa 2008)