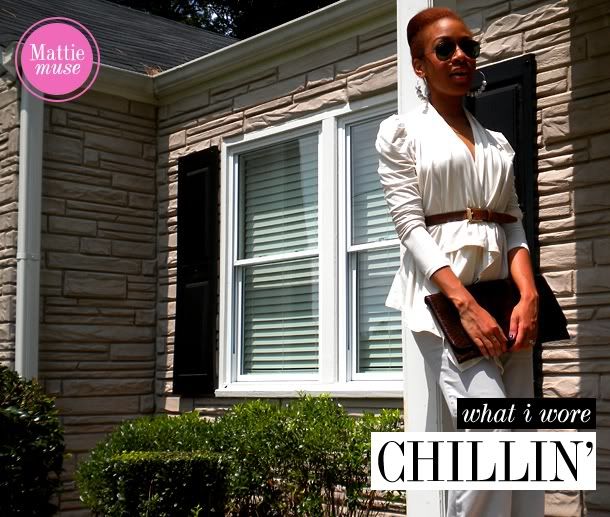 Let me be clear. The above title has nothing to do with me being cool, but instead trying to stay cool.
So.Hot.Outside.
If it was appropriate I would be in some booty shorts, sitting with my legs open dumping cold water all over me. Oh, the woes of being civilized. But if you must go into the office or somewhere where you have to be appropriately dressed (pssh.) please by all means stay in light colors. You don't have to look like you're going to Diddy's annual all white party, but keep it light in pastel, ivory and lightweight textures. (My pants are seersucker.)
Look I'm not going lie. I took the easy way out today. Today's photo opp was short & sweet. I stayed home and took advantage of my picturesque front yard. Because the sun was out to get me. It's out to get all of us. But that's no excuse not to be stylish. However, it is a good excuse to eat popsicles. Three times a day.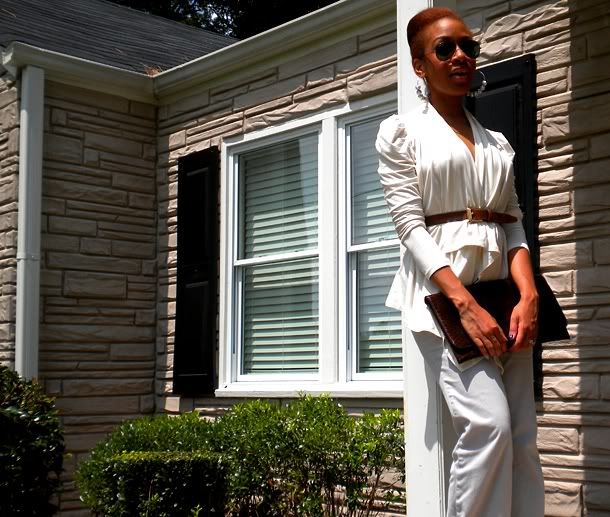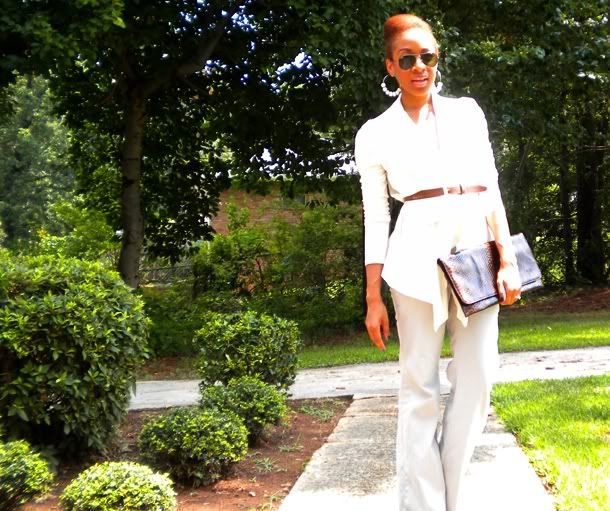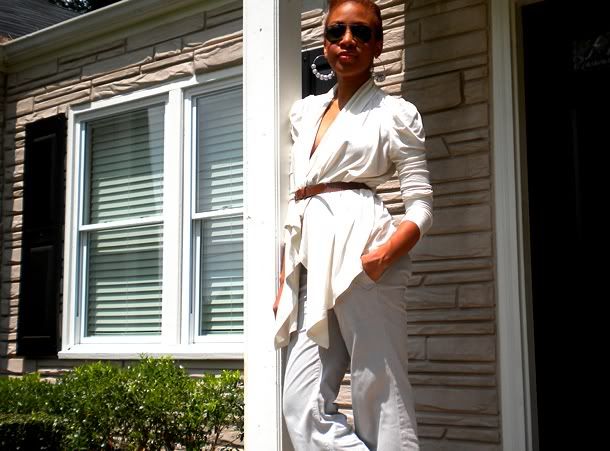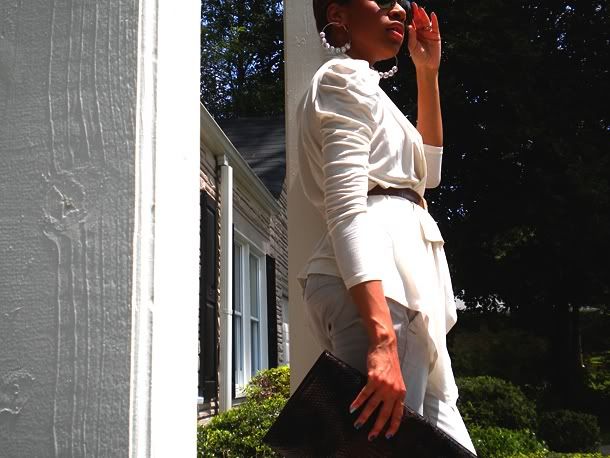 TOP: Ann Taylor | PANTS: Gap | BELT & BAG: thrifted | SUNNIES: Ray Ban (c/o Sunglass Hut) | EARRINGS: Miss B Fab