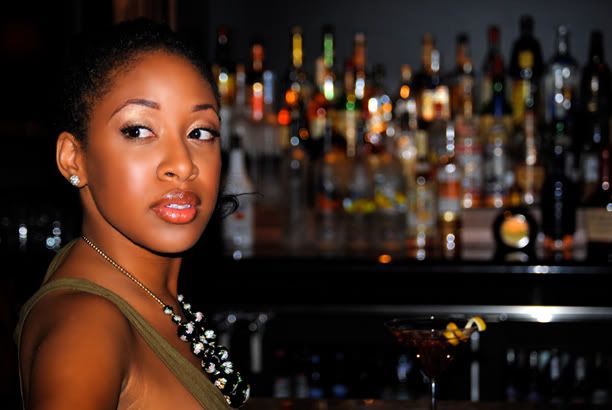 "I just need a breath of fresh air – literally, figuratively and geographically.
For the sake of my sanity."
The above statement is what I just typed to my dear friend, Kim, via Gchat. I swear the conversations we've had on there have not only maintained my sanity but literally made me a better writer. The other day we discussed that we needed a change. It was light, comedic dialogue but today I've been incredibly pensive and realized that I was dead ass serious. You see, for those of you who don't personally know me, I have moved every 2-4 years of my life since the day I was born. This past September marked the fourth year I've lived in Atlanta. If I've been anywhere for more than four years I become ancy. Very ancy. My mind starts racing to all the possibilities of what I could be doing if I was living somewhere else.
Lately, I've been talking about New York (per usual). But more than usual. I've been putting it out there in the universe and trusting that someway somehow I will get there. A few opportunities have come up that have led me to believe that I may be there sooner than I think. And as lifestyle specialist Kenny Burns reiterates, "The dream is real."
But aside from just geographically I think I've gotten to a point as a writer…blogger even have you, where I need to be challenged. I mean I have tons of opportunity within this site itself to become a better writer. And in due time I know that'll come. But I would like to experiment professionally. To grow and offer you – my readers – better content.
I think that within the last two years I've covered a lot of ground and I don't want to stop. Not even a little bit. Everything that I have spoken into the universe – getting a house, getting married, winning Miss Liberia USA, scoring national writing gigs – have all come true. But now I realize that although I'm dreaming big, perhaps I need to think BIGGER.
So as I make my way into 2011, I receive a new beginning, a new season. Not because I'm unhappy, but because its necessary to be put in an uncomfortable situation to grow. And I yearn to grow into a better, experienced being. I'm just due for something new. And I'm not sure what it is…but I feel it coming.
I leave you with this quote, from my brilliant cousin, Emmanuel, who said this line is one of his songs:
"Dreams manifest in the flesh, if you let it…"
Consider me letting my dreams manifest.