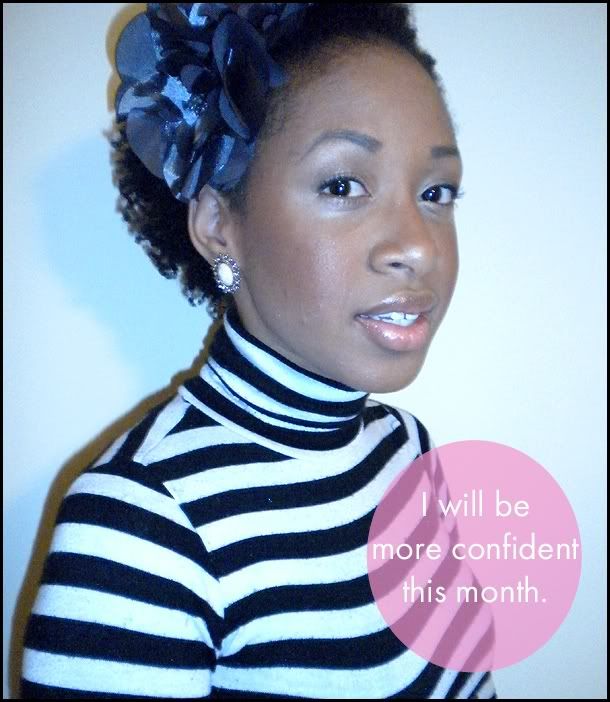 As I've said before, my personal platform is being better. I developed the Be Better workshop last year creating 12 steps to help create the better version of yourself. Well, this year I've decided to create "challenges" for myself to not only talk the talk but walk the walk as well. With this month being 'The Self Issue' I'm encouraging myself – and all of you – to be confident in anything that you do. As for me, my biggest challenge was to be confident about being naturally beautiful. My worth isn't dependent on a weave, make up or name brand clothes. So I've decided to be natural, confidently.
"It starts within, not without."
So this is the first time I've been candid since going "natural" and you all will be seeing me like this a lot more often. (I figured one way to deal with it is post it here so various people can see it and I can be held accountable. It's a sure way to get over myself.) But aside from that, I'm making some business decisions that may not make sense or be "conventional" in the next year and I will stand confident in that as well. You'll notice changes within the months to come and I am starting a business with my husband. (If we agreed to life together, surely we can tackle an LLC.) I'm excited and yes, very confident that everything I'm planning for 2011 will come to fruition.
Since it's the last week of the month, this will be the theme of February in addition to another "Be Betterism" that I'll reveal next week.
I've told you what I'm working on. Now, what are you going to be more confident about this month? Starting a business? Taking a chance on love? Asking for that overdue promotion?
Leave a comment. I want to know! (Speak it into existence!)