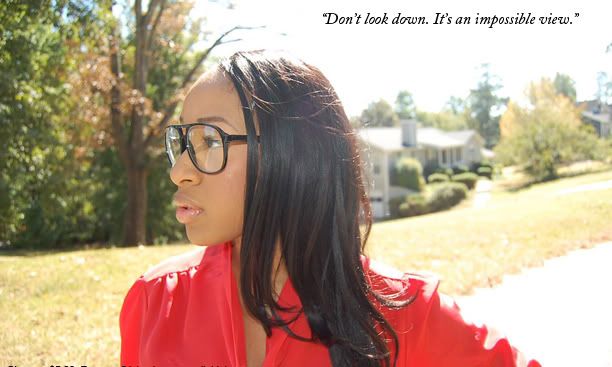 The amazing & inspiring Kristen Smith has brought part II to the 21 Days of Affirmation challenge. Enjoy!
It's Kristen a.k.a the "Sanguine Dreamer". Glad to connect with you all once again. It's time to be INSPIRED.
The fact that you decided to read this post shows me that the first post had an impact on you. That's a great thing. That let's me know that you are serious about change.
With each post, each of our lives with get better and better. I am SO excited for YOU. YOU have NO IDEA how your life will CHANGE. Let's get started :)
Today's Topic: "The Heart of the Matter"
The "funeral" (from the previous blog) is now over. Take a moment to reflect and think about how it made you feel. Many people have mixed reactions about it. Some people become afraid because they are in unknown territory in their lives but this is okay. When we are forced to step outside the box, we are placed in unfamiliar/uneasy territory but it forces us to create CHANGE. Some people shed tears of joy because they have released things that were holding them back for SO long. This is ok as well. Tears cleanse the soul. Initially, when I performed this task (yes, I am doing this with you all), I felt such a surge of peace immediately. During the moment of release, so many INTENTIONS/DESIRES became CLEAR for me. I hope that the same occurred for you.
Getting to "The Heart of the Matter" is SO important because out of the ABUNDANCE of the HEART, the MIND/MOUTH speaks. You have come to this DEFINING moment in your LIFE for a divine REASON. It's time to ACHIEVE the INTENTIONS/GOALS/DESIRES that are embedded in your HEART/SPIRIT and live an AMAZING life. You DESERVE it. Go after the THING that you assumed was unobtainable last year THIS YEAR. Go after what you have been talking YOURSELF out of because you were AFRAID. Become a Risk TAKER. Do it NOW!! Your LIFE depends on your ACTION.
So here is your ASSIGNMENT today:
"Make a CHOICE. Just decide what it's gonna be. Who your gonna be. How you're gonna do it. Just decide and then from that point, the universe is gonna get out of your way." -Will Smith
Here is the FUN part of this process. Today/Tonight, think about 3 GOALS that you want to achieve in these 5 SPECIFIC areas of your life:
1)Spirituality
2)Self-Direction (or Personal)
3)Career/Leisure
4)Wellness (Health/Fitness/Mind/Body)
5)Relationships (Friendships/Family/Romantic)
This will set the STAGE for the AFFIRMATIONS we will create. LIFE will NEVER be the SAME after this. I CELEBRATE all of your MANIFESTATIONS in ADVANCE for GREATNESS is on the WAY.
Feel free to contact me at [email protected] or you can find me on Twitter.
Blessings of Light, Love, & Abundance,
Kristen