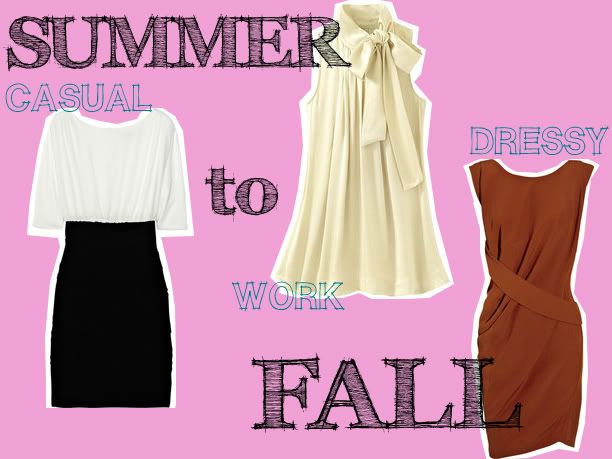 So, it's that time of year where the weather is getting cooler and days are getting shorter. You've gotten some great shopping in this summer and you want to rock some of those same pieces for the autumn. Well, no need to go breaking the bank again. Just switch up your accessories and transform your pieces from summer to fall. Whether it's a casual look, dressy date outfit or your choice of ensemble for work here are three examples to transform your separates between seasons.

CASUAL
We all have that casual day dress that's perfect for shopping and grabbing lunch with the girls. To transform for fall, lose the sandals and add a lovely color scarf with some cute (and comfy) flat booties. Something neutral like gray or brown bootie is a good for mixing and matching with various outfits.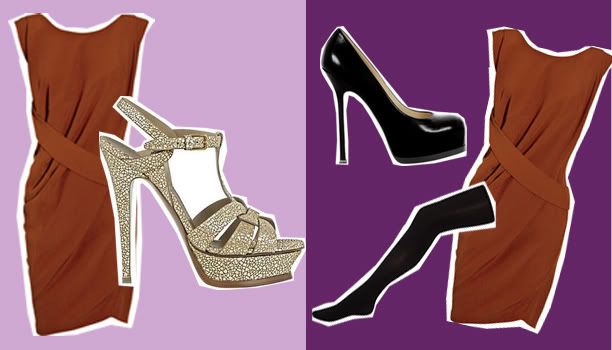 DRESSY
There's nothing like your favorite dress that fits you like a glove. It's the dress you want to wear all year long and you should. Instead of a strappy platform open toe shoe, trade that in for some black opaque tights (that'll flatter your legs) and some great black pumps that will elongate your legs. (I suggest 4 inches or higher)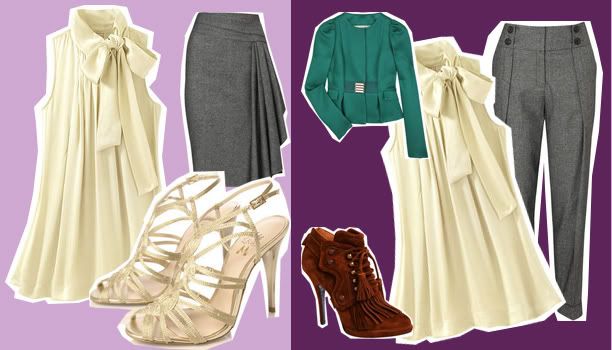 WORK
I'm a firm believer in dressy cute for work. You already have to be there for 8 hours or so, why not be chic? Take that fantastic sleeveless blouse you favor when you go into the office and instead of pairing it with a pencil skirt and dressy sandals, layer it with a colorful cropped blazer and fancy trousers. If you're not completely sold on the menswear look and aren't brave enough to rock a traditional oxford, rock an oxford bootie in a rich color and texture like suede. A sure way to take the boring out of work and make great use of your favorite blouse.