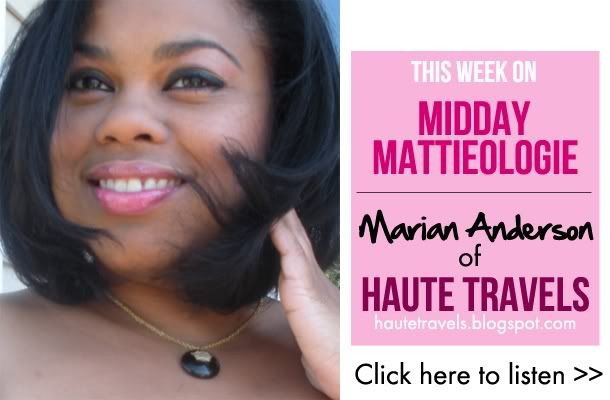 Today at 2pm on Midday Mattieologie, we'll be discussing how maintaining relationships can help (or hurt) your blog and then we'll chat with Marian Anderson of Haute Travels.
It's all part of the #blogbetter movement. That's what the show is all about. Moving forward, I'm asking listeners to use the #blogbetter hashtag when you tweet quotes or tidbits from the show. I've learned from Kristy of Full Time Fabulous that it's all about community. So let's create a Midday Mattieologie community and vow to #blogbetter. It can only benefit us!
You don't want to miss today's show. It's going to be great.