Keke Palmer hits the red carpet with a relaxed, flirty updo.
With the spring here, there's a few things we should adjust. Our wardrobes, skin care and even how we wear our hair. For some of us, we're brave enough to chop off all of our locks into a cute style for the spring/summer session. And then there are those of us who don't want to face a haircut and still want to stay cool. Here's where the fabulous updo comes into play. Sometimes you've got to let your hair up. The great thing about this look is you can style it accordingly. Make it neat and polished for formal events or messy and relaxed for a casual event. Your pick. Here's a few examples.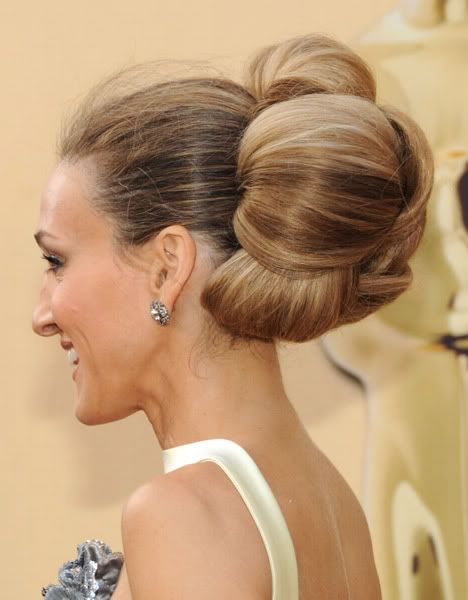 Sarah Jessica Parker with a headturning pulled back style with a large bun.
If you've got wavy or curly hair, you can take a hint from Mya. This relaxed updo pulled to one side is great for a party or even everyday.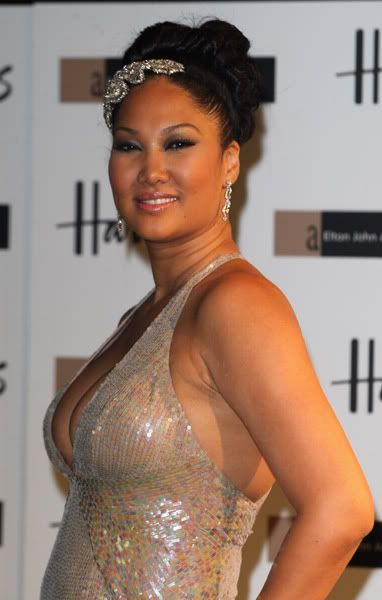 Per usual Kimora Lee Simmons makes a statement with a polished updo by adding a sparkly hair accessory. Be sure to explore and experience with accessories your hair even if it's pulled up. Just don't go too far.
For my edgier fashionistas, you can always pull off a pompadour style like Gwen Stefani.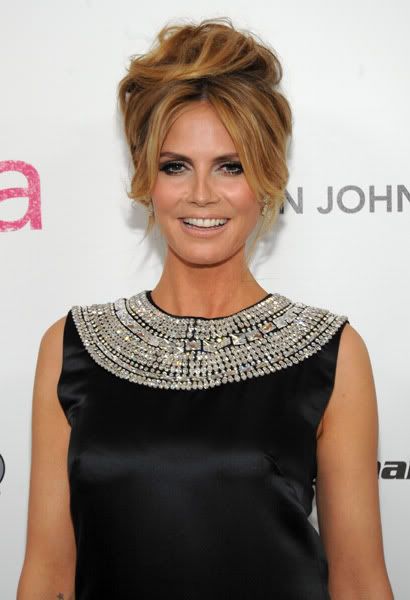 Sometimes messy is the way to go with an updo. Here, Heidi Klum wears an imperfect updo with bangs parted in the middle.
Chanel Iman rocks a classic updo with a large bun on top.
XOXO.