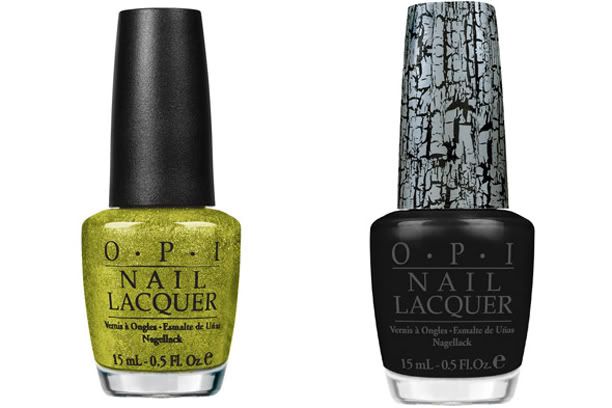 Exciting news! Tennis star Serena Williams and singer Katy Perry will both release OPI collections at the top of the year. OPI announced last month that the two stars will launch collections in January 2011.
Serena will release her 'Grand Slam' collection according to the annual tennis schedule: Australian Open (January), French Open (May), Wimbledon (June) and the US Open (August). During each competition, she will release a pair of colors. First up? Simply Smashing (above) – a yellow green metallic shade that's sure to pop. With it will be Black Shatter (above) – an eclectic top coat that creates a crackle/shatter effect to the polish. Black Shatter will also be featured in the Katy Perry collection.

The Katy Perry collection also premieres in January, with 5 new colors including: Last Friday Night, Not Like the Movies, The One That Got Away, Teenage Dream and Black Shatter (left to right). With pops of pink, glitter and other bright, rich shades, this collection is right up Katy's alley and is sure to be a best seller.
Check out a video below where OPI gives you a glimpse of the new collections from Serena & Katy and how Black Shatter wears.