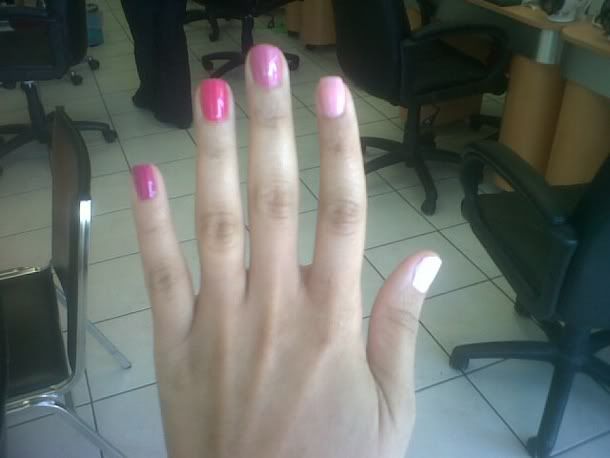 So I mentioned this trend last year but because I love it so much I think it's appropriate to bring it back this spring. It's the ombre nail. The person I saw pull it off marvelously is Lauren Conrad. Love her. It's not just every nail a different color but instead the colors going from darkest to lightest and vice versa. My favorite color is pink (could you tell?) and I decided to try it out in various shades of pink. Last year I tried it in purple and absolutely loved it. But I'm sure blue or green would be charming and white to black (with shades of gray) would chic as well.
Colors: (lightest to darkest) Mod About You, I Think In Pink, Aphrodite's Pink Necktie, Don't Know…Beets Me!, Ate Berries in the Canaries – all OPI
Will you be giving the ombre nail a try this spring?