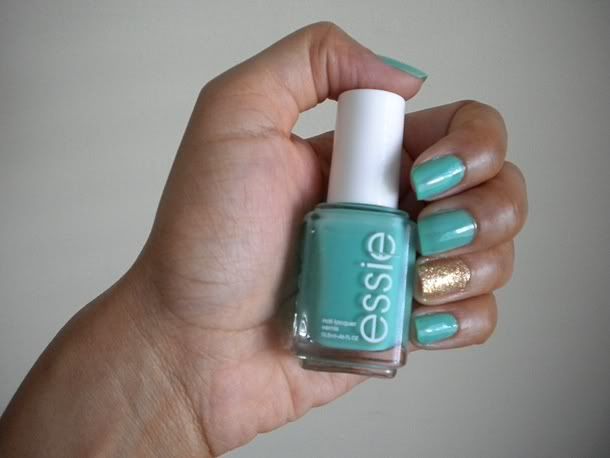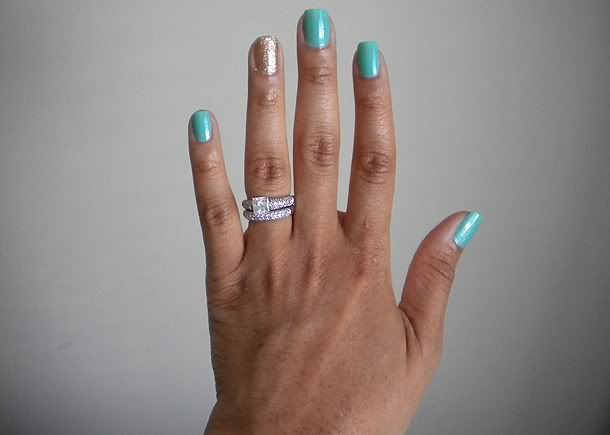 I was inspired by one of my fellow bloggers the other day when I saw them with this incredible teal-esque nail lacquer in one of their OOTD posts. (I don't remember who it is :() And by inspired, I mean MUST FIND THAT POLISH IMMEDIATELY. Luckily, they were awesome enough to share that it was ESSIE'S TURQUOISE & CAICOS and I scored it at Walgreens. I've been wearing it for the last week or so now with my TIP TOE POLISH IN GOLD DUST on my ring finger. Hubs isn't one for crazy colors usually but he complimented my mani the other day.
In my book, that's a WIN :)
I think I'm going to rock it out for another week before switching it up. But it's everything I'd imagine it be and more. It was sorta like taking a "mani" vacation. Get it? Because it's called "Turquoise & Caicos".
In my head, the joke went over tremendously well. In this post? Not. so. much.