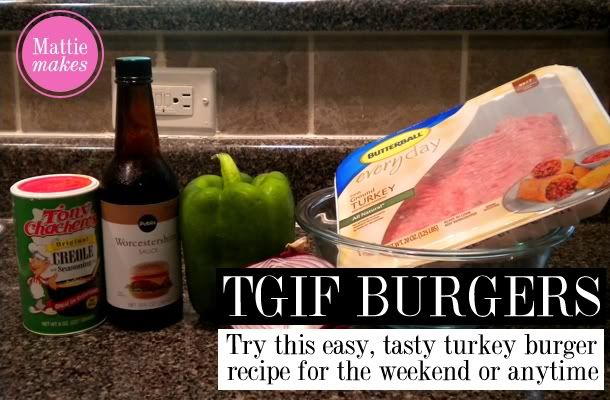 Not TGIF as in the restaurant. TGIF like thank God it's Friday and I wanna have this delicious burger because I deserve it. And if not that, then because it'll taste good. (Which in my opinion is the only reason to eat something – because it's DELICIOUS.) So I made these quick and easy turkey burgers for lunch. I'm all about a JUICY burger. It must be fulfilling and make me do a happy dance while I'm eating it. I know, that's a lot of pressure for a burger but those are the kind of expectations I hold for my food. High ones.
Here's how to make your TGIF Turkey Burgers. You'll need: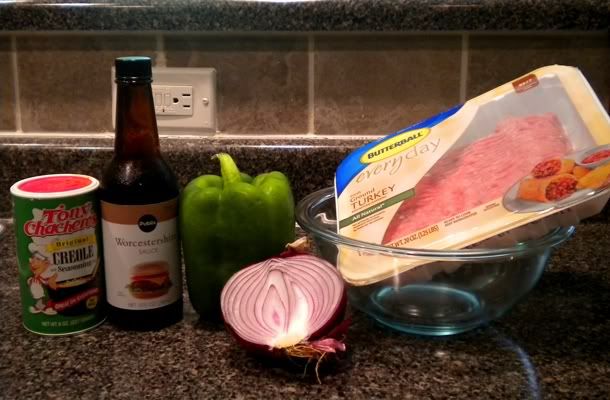 A lb of ground turkey
Worcestershire sauce
seasoning
green pepper
onion (red, white or yellow)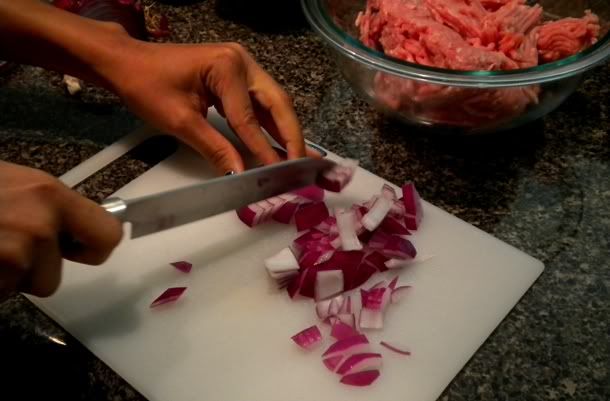 Put your ground turkey in a medium sized bowl. Chop up your onion (about 1/3) and your green pepper (about 1/2) and then add to ground turkey in the bowl.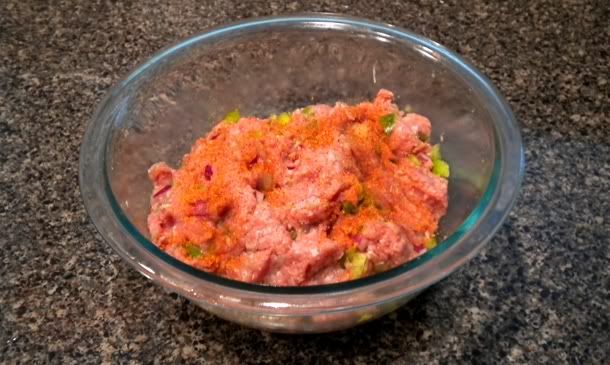 Add two tablespoons of Worcestershire sauce and two teaspoons of seasoning (I use Tony Chachere's Original Creole Seasoning because it's the BEST seasoning ever). Use your hands and mix everything together.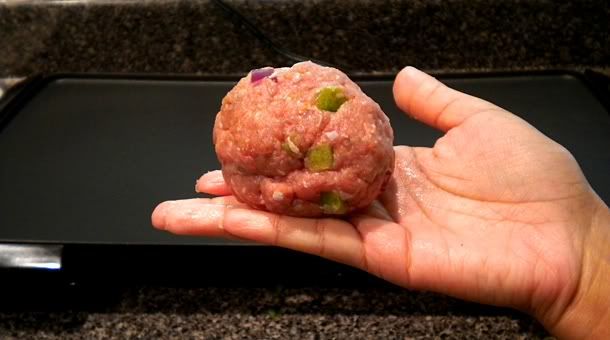 A pound of ground turkey should make four hearty burgers. Ball up your meat about the size between a tennis ball and softball.

Flatten into a patty and cook on a griddle (at 350 degrees) or non stick pan at medium high heat. (Everyone's stove is different. Monitor how your burgers are cooking. If they're browning too fast, turn down the heat.)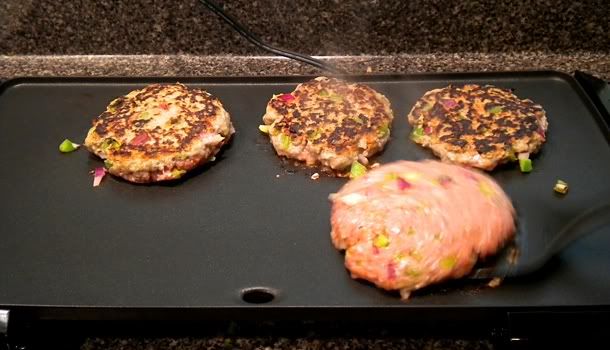 I like using a griddle for that "grilled" look. The burgers should take about 10 mins to cook. (5 mins on each side.)

Put it on a bun, add some chips or fries, dress it with cheese, tomatoes and lettuce and whatever condiment you'd like.

I keep it simple with lettuce and tomato. And of course Jack Daniels Original No. 7 Recipe Barbeque Sauce. The type of BBQ sauce that'll change your LIFE.
Enjoy!
xo