I'm sort of obsessed with guacamole. Especially once the weather starts getting warm, it's the perfect snack. I've been eating a lot cleaner these last couple of weeks, so I've been making what I eat from scratch instead buying it instant. (Makes all the difference, trust me.) Below is the easiest guacamole recipe you'll come across. Only four ingredients. You're welcome.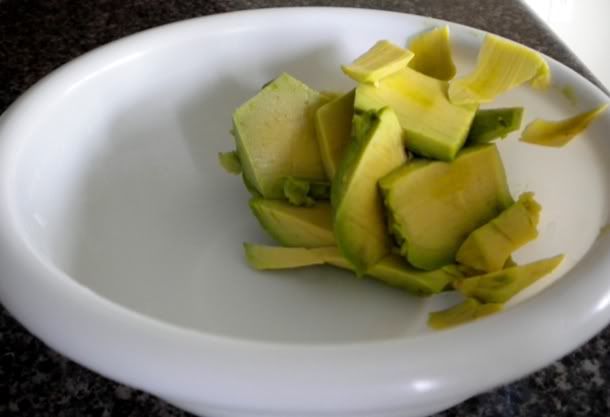 Sorry, I totally forgot to take a picture of the avocado before peeling it. But take one avocado (enough for two people), peel it and put inside a small bowl.

Take a fork and mix until smooth.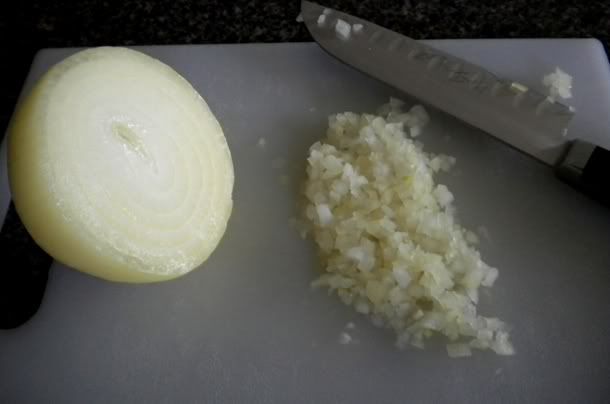 Chop about a tablespoon size of onion (white or yellow) very finely.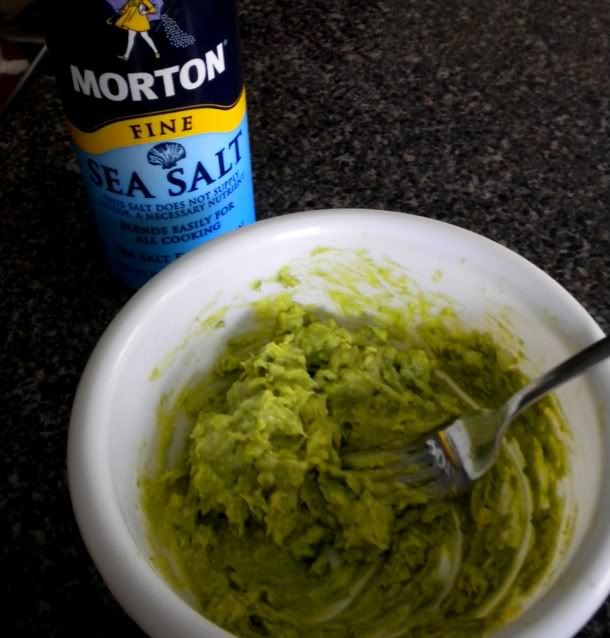 Stir in two forkfuls of onion and then add a teaspoon of salt. Taste for your liking.

Cut a lime. You'll only use half since you're using one avocado.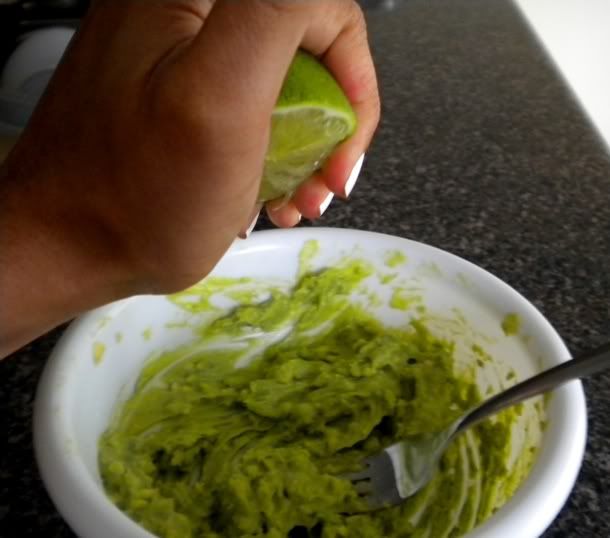 Squeeze a generous amount of lime juice to your avocado concoction. Take a fork and twist it around in the lime to help you get more juice out.

Stir well and enjoy with yellow corn tortilla chips. DELISH!