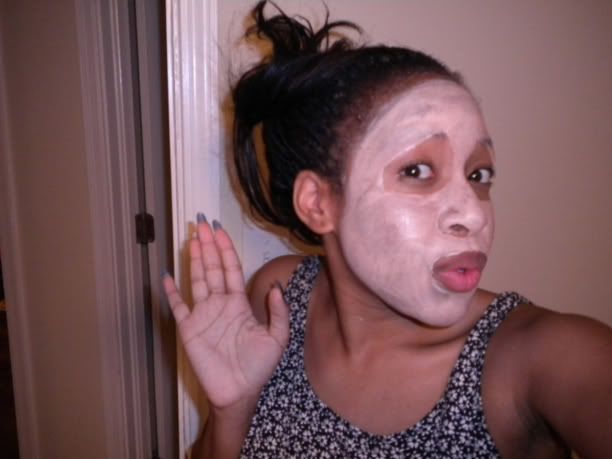 Ok, so I have finally found a regimen that is more natural and accommodating for my face. I think I have explained that my skin is combination/oily and highly sensitive and if you look it at wrong it will break out. Lately, it's been doing wonders not only because of the products I have been using but because of consistency. Anyways, I absolutely love the QUEEN HELENE MUD PACK MASQUE (what I'm wearing above) and the QUEEN HELENE MINT JULEP MASQUE. The Mud Pack Masque totally cleans your skin like no other. Here's how you wear a mask:
*Go through your normal cleansing regimen. Keep skin damp. Do not moisturize.
*Apply mask on your face. Keep on for 15 minutes.
*Wipe off with warm water and washcloth.
*Moisturize.
And for your best results, I would suggest doing a mask at night. The Mint Julep mask is great for breakouts. It dries up your blemishes and has your skin cleared up in a day. Love it! You don't necessarily have to follow my lead but I mask twice a week. (Once with the mud and the other day with the mint julep.) Give it a try and let me know what you think.