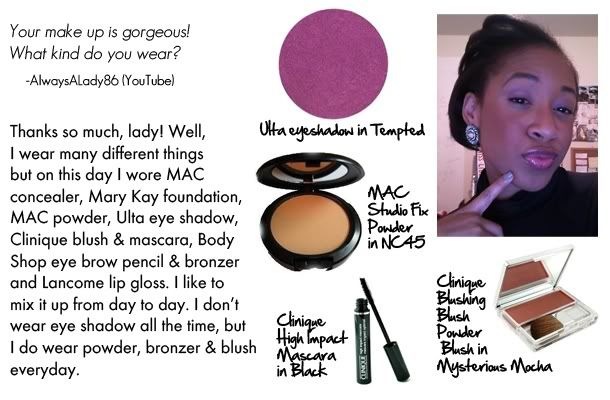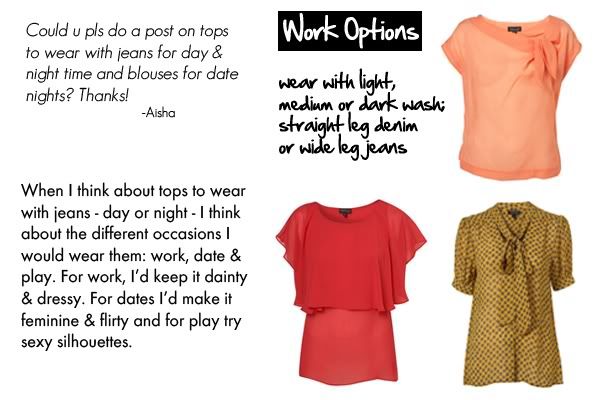 Last week, a couple of readers asked some great questions with answers I thought we could all benefit from.
First, AlwaysALady86 (per YouTube) asked what kind of make up I wear after watching the 'I Finally Got A Webcam' video. I like to mix it up – I wear everything from Clique to Ulta. Whatever makes me feel good and look great is what I like to wear. (I'm not hung up on brand names.)
Next, reader Aisha asked about tops to wear with jeans for day and night. I took the time out to break this down for different occasions – work, play & date. Naturally, what I would wear to work isn't what I would wear on a date. Take a look and get inspiration for what to wear with your favorite pair of jeans.