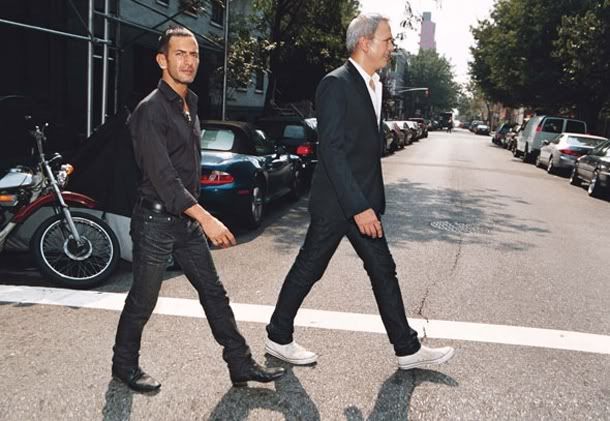 Yeah, so just my luck. I'm on Twitter as I usually am during award shows (I had with you all while watching the Grammys) and I see that Marc Jacobs and his CEO Robert Duffy are looking for someone to handle their Twitter & Facebook accounts. Now, naturally I thought I was the perfect person for several reasons.
1. Marc Jacobs and I have the same initials. "MJ" are the initials of greatness. Ask, Michael Jordan or see: Michael Jackson.
2. The Marc Jacobs brand was established in 1984 – the year I was born. We're in sync.
3. I'm an advanced tweeter. I tweet day and night on everything from fashion to sports to my ridiculous random thoughts. I'd say I'm trying to stop, but nobody likes a liar.
4. I really, REALLY want this job. So much that I've started a #mattie4marc hashtag and gotten many of followers to retweet it.
So here's what I'm asking you readers. If you're on Twitter, please take 2 seconds to tweet "@MarcJacobsIntl Hire @Mattieologie #mattie4marc" and that's it. Amongst the 1300+ people that follow me I'm sure we can start a buzz. Marc Jacobs is one of the few brands that recognizes how effective and important social media and it would be my pleasure to work with one of my favorite designers. Besides, I need health insurance.
Be sure to catch the Marc Jacobs Autumn/Winter 2011 show LIVE tonight at 8pm. Below is a video of Marc & Robert thanking their team for all their hard work on the show.
How could I not want to work for them? They give you cake.