My phenomenal assistant, Shawntel, yours truly and my dear friend, Simone.
Attended a totally fantastic event at Keka's Hair Boutique that included Minx, cupcakes & make-up! So as you can imagine, I was in heaven.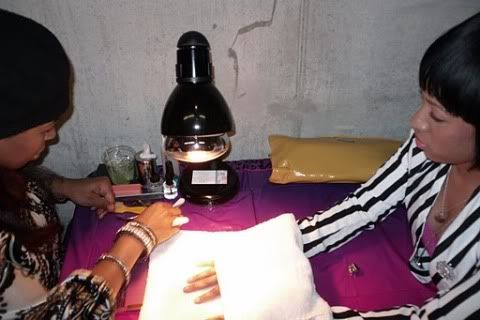 Getting some Minx done courtesy of Tu La 2. I got gold!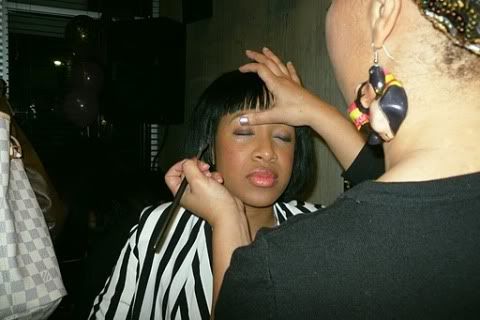 Mimi from P3 Lab gave me an envious purple smoky eye. Ooh la la…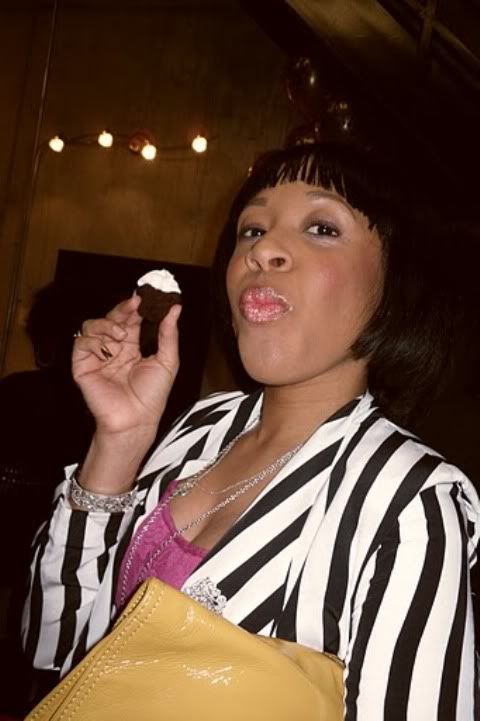 Okay, so maybe I had about 5 or 6 Cocktail Cupcakes. Shamelessly. *shrugs* You try just eating one…
Me and celebrity hair stylist, Keka Heron.
Beauty blog, The Beauty Jungle, officially launched with a great event called the Makeup & Minx Soiree. It had everything a true girl's girl loves – Minx nails, cupcakes and make-up! The free drinks didn't hurt either. It was held at Keka's Hair Boutique which is owned by celebrity hair stylist, Keka Heron, whose work has been featured everywhere from XXL magazine to Atlantic & Bad Boy artists. Be sure to visit her site.
The DJ, G-Mack…PHENOMENAL. I'm a stickler for good music.