Hey guys! So excited about the Made You Look blog event today. I'm rocking my Ann Taylor scarf I got a few weeks back. I love scarves because there are so many things you can do with them. You can wear them as turbans, a top or even dress up your bag.

For my first look I wore my scarf as a dress. It's so long and I love the orange-esque print and fringe :) I just tied it as a halter and belted it (with a Jessica Simpson purse strap). Threw on some accessories and I was good to go. You can't see my Steve Madden wedges but they were the perfect fit for this outfit.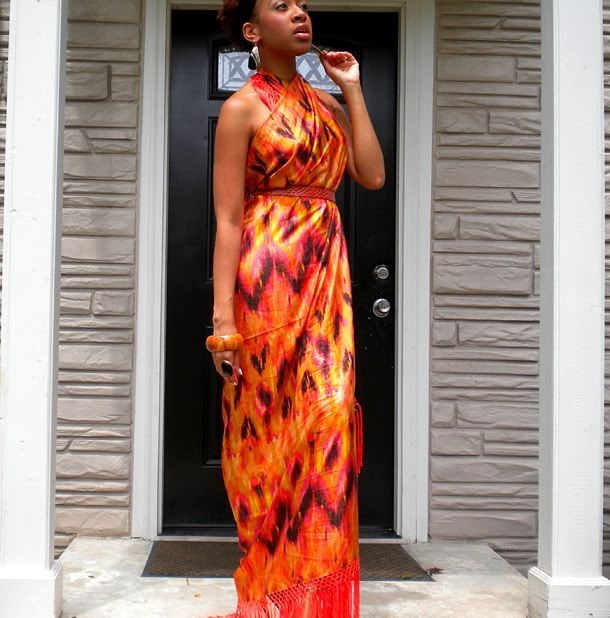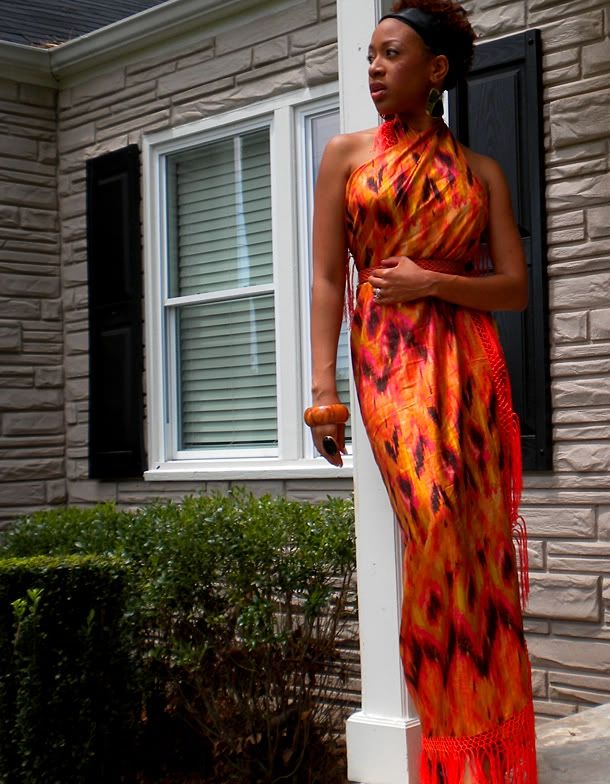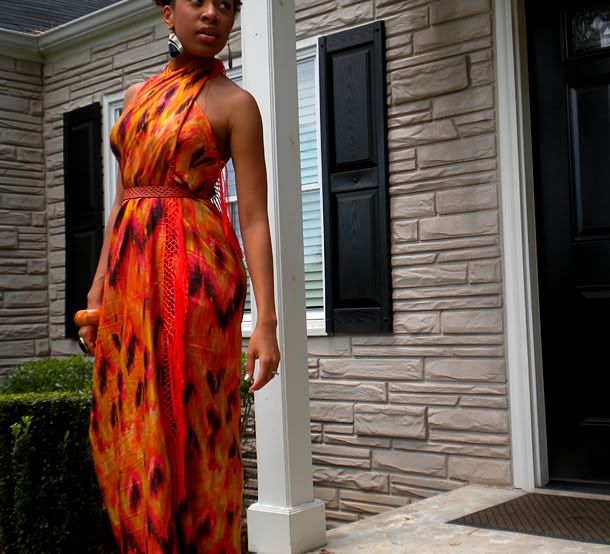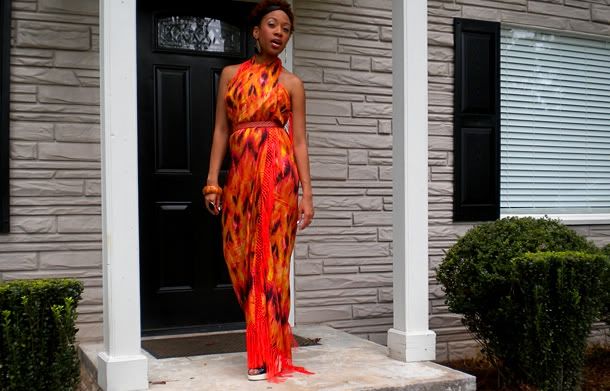 SCARF: Ann Taylor | WEDGES: Steve Madden | EARRINGS & RING: Forever 21 | BANGLE: gift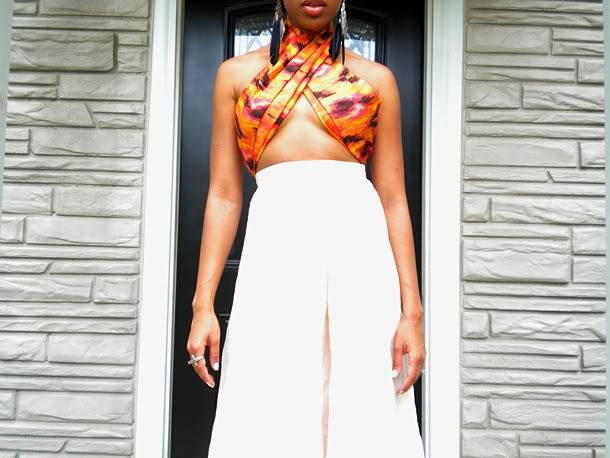 For look number two, I tied up the scarf as a halter top. I've done this numerous of times but I love how it looks with this thrifted skirt (which I've worn before as a dress).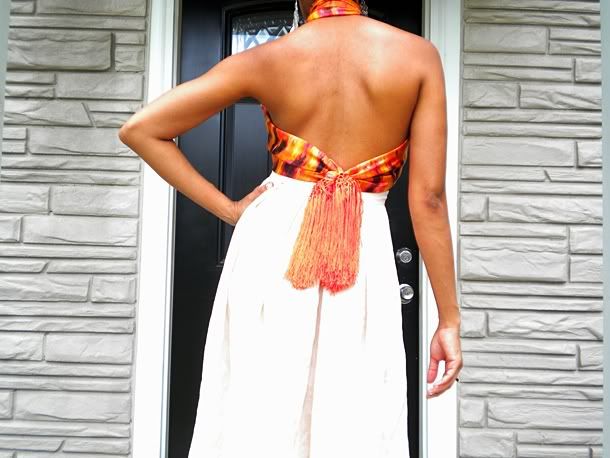 Instead of tying it in a knot – used a hair tie to keep it together and create this cute fringe accent in the back. Love it!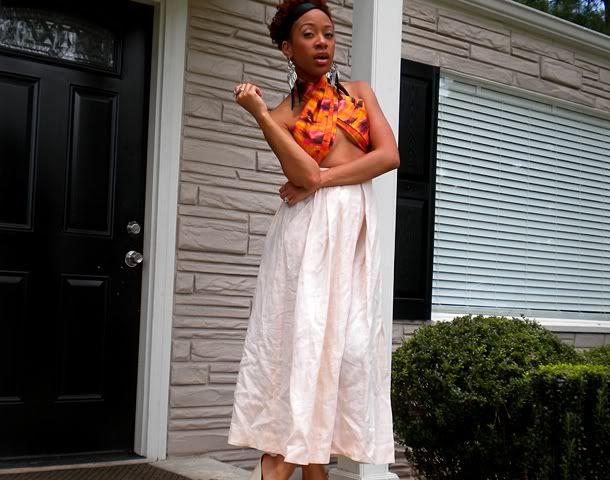 SCARF: Ann Taylor | WEDGES: Steve Madden | RING: Forever 21 | EARRINGS: Miss B Fab
Super excited to see what you all will do. Be sure to use the #madeyoulook hashtag when you tweet your post today and be sure to leave a comment! The Mr. Linky will be up until tomorrow at midnight EST.