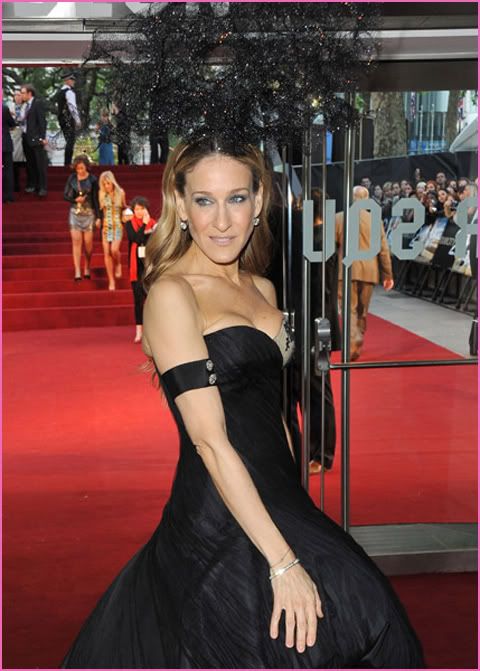 There are just absolutely no words. As an SATC fan. As an SJP fan. As a McQueen fan. If you love fashion, not only do you respect this ensemble, but you appreciate it. HOW CAN THIS NOT INSPIRE YOU?! At the UK premiere of
Sex and the City 2
, Sarah Jessica Parker paid homage to fashion designer
ALEXANDER McQUEEN
. Absolutely. This is why I love fashion. Because one day you can frolic in Valentino in NYC and another day you can captivate crowds in the UK in head to toe McQueen. And if you're not fearless, in fashion, then are you even anything? More of SJP and the other stars below.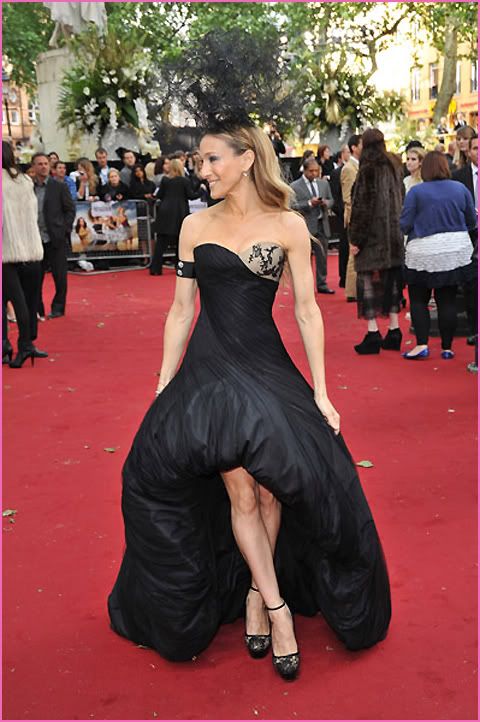 BREATHTAKING.
Cute dress, love the hair.
Could've been terribly boring, but hair and make up gave it some hope.
Eh, disappointed. Especially because I believed she had made a severe comeback fashion wise and was THE BEST DRESSED in the movie. Yeah, that's right. I said it. Hair? Absolutely not. This my friends is a downgrade. But to end on a good note…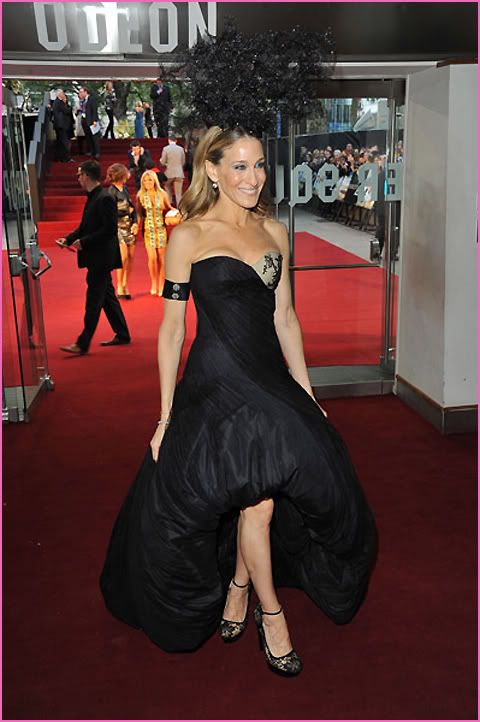 XOXO.