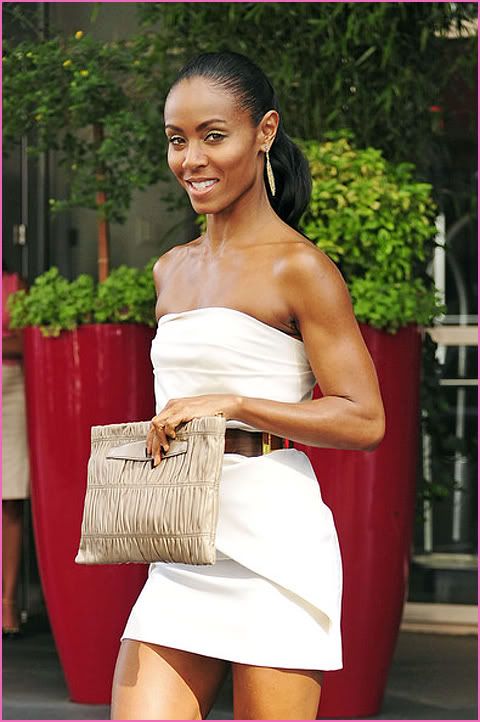 The amazing Jada Pinkett Smith was out and about in NYC yesterday looking flawless as usual. This woman's body is amazing. You notice it in ANYTHING she wears. This white dress against her sunkissed summer glow is really working. Love the Louboutins. And this clutch is incredibly cute. Check out more of the look.
Clutch is cute. I'm feeling the dark nails in the summer.
A great summer ensemble.