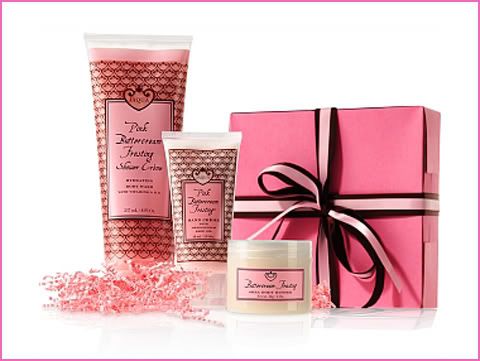 Jaqua Pink Buttercream Set
I don't know about you, but I'm a fan of indulgent beauty.
Let me explain.
Above is the
Jaqua Pink Buttercream
set. This is one of the best moisturizers and scrubs I've come across. It is so GOOD. They've got other options like Pink Champagne, Lemon Buttercream, Orange Buttercream & Raspberry Buttercream. Pink Buttercream is by far the best! First of all, it smells like cake or icing or something you'll easily get lost in. Aside from that though it seeps into your skin and thoroughly moisturizers your skin. (It's a great hand cream.) A product that smells good and does what it's supposed to do?! Sign me up. Be sure to check out Jaqua on
Bath & Body Works
(it's sold in store only at flagship locations) or on the
Jaqua website.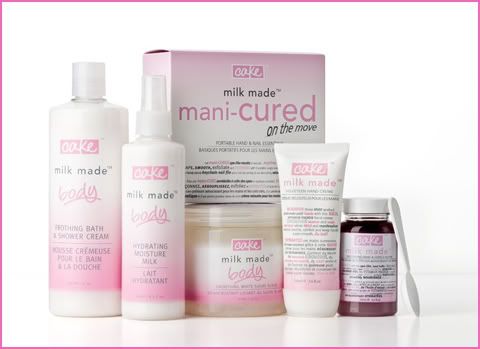 Cake Beauty
Cake Beauty
has been extremely popular in Canada (especially Sephora) and in making it's way to the US. The Toronto based brand was started in 2003 and has grown vastly with retail sales in the millions. With products like Satin Sugar, Moisture Milk, Desserted Island, Brown Sugar scrub and Gingerbread Woman (so cute!) they're sure to be a hit here. I haven't tried any of their products yet, but I'm excited to see when they'll arrive in the US. I'm a girly girl so I heart anything that smells good. Especially cake! Even though, they're based in Canada you can still order online on the
Cake website
.