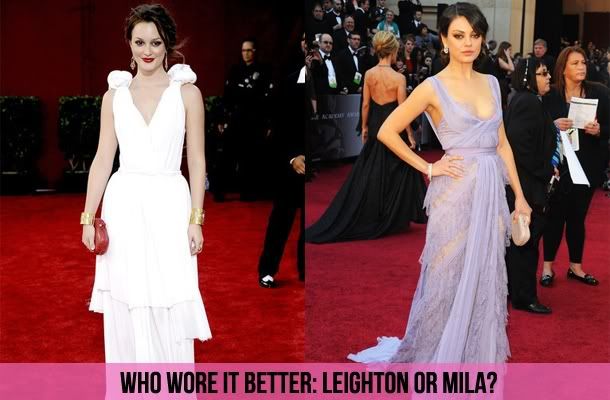 When Mila Kunis hit the red carpet at this year's Academy Awards I noticed that she had a clutch I'd seen before. Then it clicked: I saw Leighton Meester wear the same clutch at the 2009 Emmy Awards two years ago. What a difference a color can make! Both of these ladies look gorge but both have very different feels about their looks.
Leighton is very sultry in her white Bottega Veneta gown with very dark & sultry make up; lots of accessories with a red take on the clutch. On the other hand, Mila looks very ethereal in her lavender Elie Saab Haute Couture gown paired with soft make up, modest jewelry & the clutch in a muted hue.
So when you look at these two – Leighton & Mila – who wore it better?