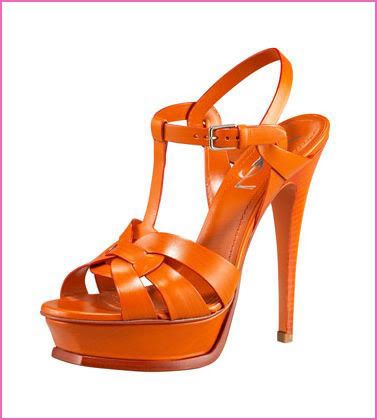 So, these things here are sexy. These tangerine treats are the
YSL TRIBUTE PLATFORM SANDALS
which can be yours. For $760 per Bergdorf Goodman. Now, I know some of us have different taste, but across the board – this is GOOD shoe. This color is rich and satisfying, the platform is just the right width. And dare I say, they look comfy? Now, if you're a recessionista, don't fret. I found the look for less.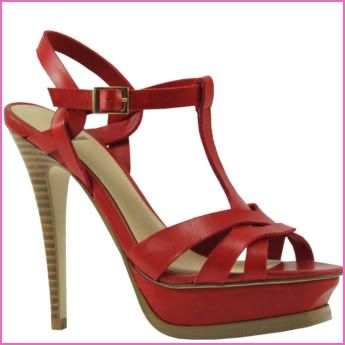 In case, you're saving that $760 for you know, RENT, then perhaps I can lure you to these. Above are the lovely
KATERI per BAKERS
. For a cool, $49.99 they can realistically be yours. Now aside from the wooden heel and the color these shoes are almost identical. You know, aside from the $710 difference.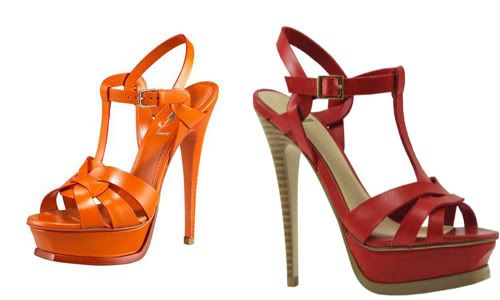 What do you think about the YSL Tribute and Bakers Kateri?