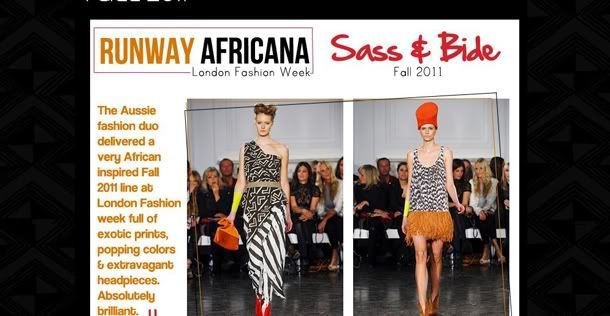 I never made an official announcement here on Mattieologie, but I've started a new fashion blog: Haute Africana. It is a compilation of fashion that is African and inspired by Africa. I also mention magazine spreads and covers that feature African models (and models of color). It was important to do this – for me – as African woman and so far, it's gotten a great response and hopefully grows into something bigger than myself.
Of course, Mattieologie is my first priority and first love, but after noticing a void of western blogs that showcase and celebrate African fashion, I took it upon myself to take a leap of faith and start Haute Africana.
This is just the beginning, so many great things have been happening for me (like today!) and I've always wanted to create blogs – yes, plural – that filled voids and broke barriers. So as time goes on and I get the help I need there's much more to come.
Some of it will work and some of it won't, but at the end of the day when anyone asks me what I've done I can honestly answer, "I tried."
Be sure to like Haute Africana on Facebook and follow it on Twitter. Enjoy, spread the word and leave your comments on Haute Africana. I'd love to know what you think!