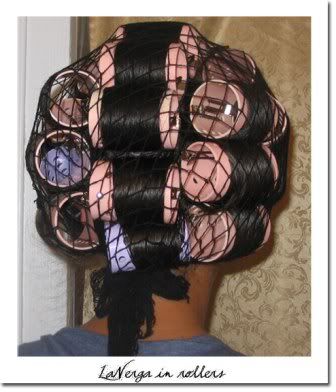 Dominican hair care is on the rise amongst African American women. Is it because it's better than African American hair care?

The number of African-American women who go to Domincan hair salons has increased over the last 3 or 4 years. There's just something about the way they do your hair. It's bouncy, lighter. They roll your hair, blow it out and style or wrap it for you. And you just may never get your wrapped the way you will at a Dominican hair salon.
Many argue that your hair is stronger, longer and overall more manageable at Dominican salons. Some believe that African American salons put too much heat and product in your hair while others have no problems with AA salons they just prefer Dominican salons. I personally have been going to a Dominican salon for the last year and a half and have noticed tremendous growth and strength in my hair.
On the contrary, I have a friend who has fantastic hair who believes that Dominican salons put too much heat on her hair so she goes to an AA salon. I agree that they use quite large amount of heat (from the sitting dryer to blow dryer and then most times a flat iron) but with the results you get you rarely have to do your hair throughout the week as long as you wrap it daily. Others believe that African Americans should support AA salons because you're African American.
To each his own.
I say go to who ever makes your hair feel and look best. Whether they're African-American or not. What do you think? Why do you go to a Dominican salon? Why do you prefer an African-American salon?
Be sure to check out Dominican Blow Out for hair care tips.