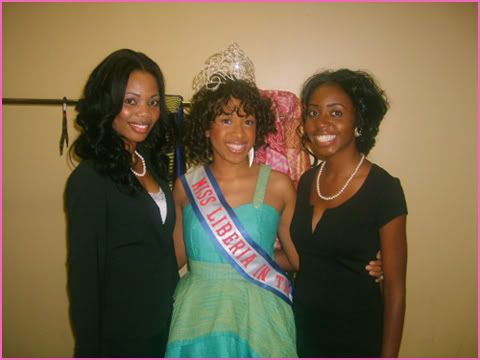 Hello!
So…much has been going on. Like a lot. And it's funny because I truly believe that there is a lack of Mattie here on MATTIEologie. And so, I've decided to fill you guys in and give everyone a larger peek into my life. So, if you don't care for me, naturally this wouldn't be the place for you. (Hence, the name.)
Well, it's already that time. It's been a year since I've become Miss Liberia GA and Miss Liberia USA. On Sunday, I gave up the crown to a lovely young lady named Mahja. She's fabulous and I'll be mentioning her more I'm sure. But I've got to admit, it was a pretty bittersweet moment. And come, July 23 someone else will be the reigning Miss Liberia USA. I'm sad, yet incredibly grateful for this experience and opportunity. As they say, "Every end is a new beginning."
A lot of other FANTASTIC things have been happening. I've been writing fashion and lifestyle for
SINGERSROOM
– which I love. It's been giving me much room to grow as a writer. I've also been regularly freelancing for
ROLLING OUT
. I'm very happy about this because I'm really becoming the person I've always wanted to be. (Someone who got paid for writing what they think.) It's something I've been meaning to share, but didn't want to come off as "bragging" I guess.
I got a lot of slack for my
MARRIED AT 25
post. Truthfully, I lost some friends over it as well. But as it turns out
sometimes good things fall apart so greater things can come together
. I've learned as a writer that not everyone is going to agree with you and some people disagree harder than others. My intention as a writer is never to offend, but to always be honest with how I feel about what I write.
So, sure I'm losing the crown and I've lost some friends, but the last thing I'm about to do is feel sorry for myself. I am tremendously blessed and if that's bragging well then…I don't know what to tell you. But writing how I feel is therapy and I refuse to hide how I feel about something. I am unapologetically being more open from now on when it comes to the site. It helps me grow, it helps me think and this is just how I get a lot off my chest.
With my new writing gigs, I've been slightly overwhelmed – in a good, progressive way – and I wouldn't have it any other way. I'm looking for more gigs honestly and really trying to put my stamp on the new media world. But I am growing and with growth comes growing pains and I've definitely had my share. So here I am. A writer. I'm published – in print and on the web and that has always been the goal.
I'm headed to NYC for Africa Fashion Week in a few days and I cannot wait! It's going to be great. I've got some other good news that I can't share just yet. But I just wanted to let all of you know, I appreciate you. I know I've been neglecting the site a bit, but know I haven't forgot about you. I'm here. I've just been busy growing as of lately…