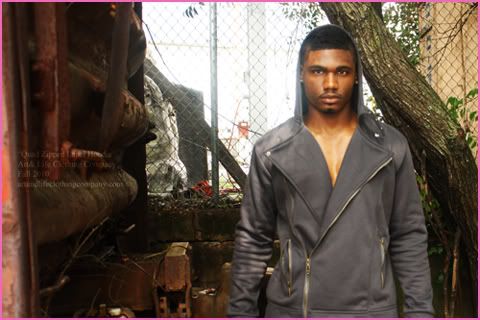 ART & LIFE CLOTHING
is one of the best new clothing lines that are on the rise. With their cool aesthetic and flattering silhouettes, you can't help but to feel fresh when you're wearing pieces from the Atlanta based clothing line. With the reveal of their Fall 2010 collection, they've collaborated with stylist Olori Swank and easily put out their best work yet. Brandon Jones – CEO of Art & Life Clothing – puts their inspiration for the collection and the definition of fresh all in perspective for us. And if you don't learn anything you'll know this, A&L Clothing is a fashion force to be reckoned with.
What was the inspiration behind the Fall 2010 collection?
The inspiration came from a drive and desire to be better. I had to understand that in order to be successful my team and I had to do more with less. Mediocrity was not in our cards because our level of expectation exceeded that of those that are considered our relative competition. We had to make it such that there would be no substitute for our brand. An individual would not be able to get the Art & Life equivalent through another designer.
You guys featured and have worked with stylist Olori Swank. What made her a good pick for your recent A&L collection/ads?
Olori is like a big sister to me so much that she still yells at me for calling her by her Government Name. Lol. I met her during our undergraduate years at UGA and she was one of the few that believed in me 100%. It's amazing working with her because she just gets it, you know? And whenever she is involved the result is always remarkable. I love that we crossed paths because [there's] nothing like making a living doing what you love with the people you love. While we're on that, shout out to SWANK Consulting firm Jo, Drew and Lindsy.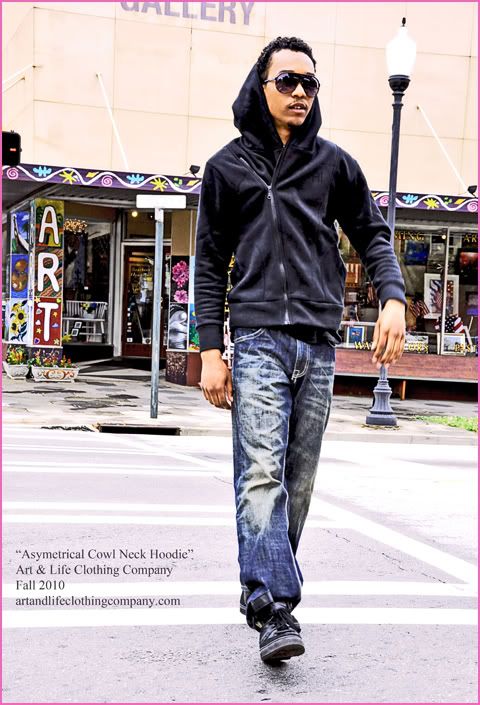 A&L stresses that it is indeed FRESH. In your words, what makes A&L fresh?
Some feel as though you don't have to state what you are because people will notice; they feel as though we shouldn't have to state our freshness. I grew up [as] the kid that was perceived to be never good enough, to be better than or as good as the next guy. I had to work twice as hard to get a pat on the back and instead of complaining I embraced it. I like being the underdog. Saying that we are the "Fresh Kept Secret" or "Fresh Period" or anything of the sort is me saying that NO ONE WILL BE BETTER THAN ME BECAUSE NO ONE WILL OUT WORK ME!
In an economy that's compromising to all businesses across the board, why do you think A&L has been successful and well received?
It's because people recognize and respect progress and hard work. Art and Life has organically grown and cultivated our popularity and fan base. I have an amazing team behind me including my business partner Mike and CiCi – who controls everything involving the women's collection – that enable me to always put my best out to the public. My younger brother Chris who makes sure that where ever he is at any given moment he makes sure he tells every one with in shouting distance about what ever we have going on at The Art & Life Clothing Company. I think all those things have helped significantly in allowing A&L to become the brand of distinction that it is today.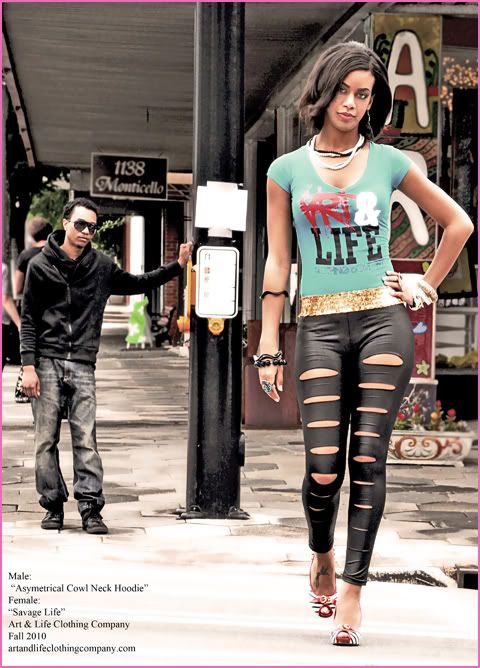 What's next for the brand? Any collaborations? Special announcements?
Major retail is what's next for us. Art & Life is a brand that touches a large base and we want to spread our fashion to every one who is willing to accept it. We are also collaborating with Christian Lawrence Footwear to bring a complete fashionable look to our consumers.
As far as special announcements follow
@AandLClothingCo
@AandLMike
&
@CiCiNolley
and you will be constantly abreast on all new and important information.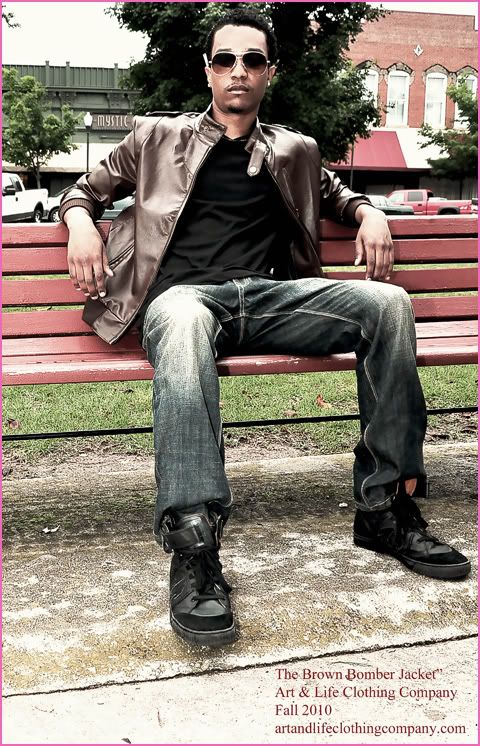 Have any other brands or clothing lines inspired A&L?
We are inspired by Sean John, Tom Ford, Betsy Johnson, Reco Chapple, Mychael Knight, Calvin Klein, Tommy Hillfiger, Ralph Lauren, Michael Kors, Dean & Dan, the list goes on and on. We genuinely love fashion and we study our craft.
At the end of the day, what's the most important message A&L is trying to get across to its customers and supporters?
We want our customers to know that we are here for the long haul we will make clothing that you will not be ashamed of 15 years from now. Our drive and passion is creating a well dressed man, woman and child and we will pursue that goal until we no longer exist.