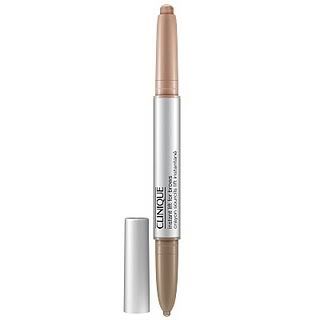 So, I've been shutting the brow pencil game down if I do say so myself. And now I've managed to get my hands on something that I'm sure will take my brows and beauty regimen to the next level: Clinique's NEW Instant Lift for Brows.
What I like about this is that instead of a pencil, the Instant Lift is more similar to a crayon. It's softer and you don't have to press hard which means you get more use out of your product and more bang for your buck. The other side of the "crayon" is a highlighter to enhance the shade of your brow just a notch. It's like taking your brows to the next level. For us Clinique ride-or-die'ers, the highlighter side of Instant Lift is very similar to (if not the same thing) the Touch Tint for Eyes they once had. If I'm not mistaken, they no longer have it :(
Anyways, Instant Lift can be yours for $15.
You're welcome.