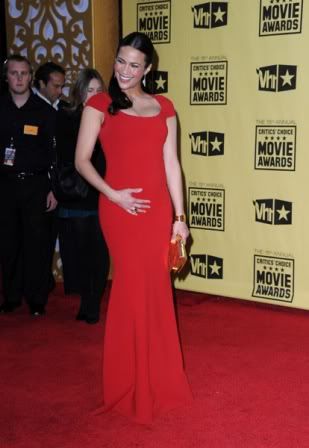 PSA: this woman is pregnant. She is glowing. I mean, Paula Patton has always been gorgeous but – WOW. I think she's more beautiful now than before. She is beaming in this red gown.
Zoe Saldana under the cut.
I know you've seen a lot of Zoe Saldana on here lately, but it's because I can't handle the frocks they've been putting her in lately. I mean these shoes alone (which are Christian Louboutins if I'm not mistaken) deserve to be in this post alone. Honestly. I. Can't. Stand. It.