Eva Mendes in DOLCE & GABBANA: Abso-freakin-lutely.
One of fashion's biggest events was last night: The Metropolitan Museum Of Art's Costume Institute Ball. This year's theme was "American Woman: Fashioning A National Identity." (The exhibit will be at the Met until August 15.) Fashion designers Michael Kors, Calvin Klein and Ralph Lauren all made an appearance with at least one person wearing one of their designs. Celebrities like Jennifer Lopez, Eva Mendes, Coco Rocha, Mary J. Blige, Kate Hudson and Jessica Biel all came out dressed to the nines! Below are some of my favorite looks (and not so favorite). Without further ado ——>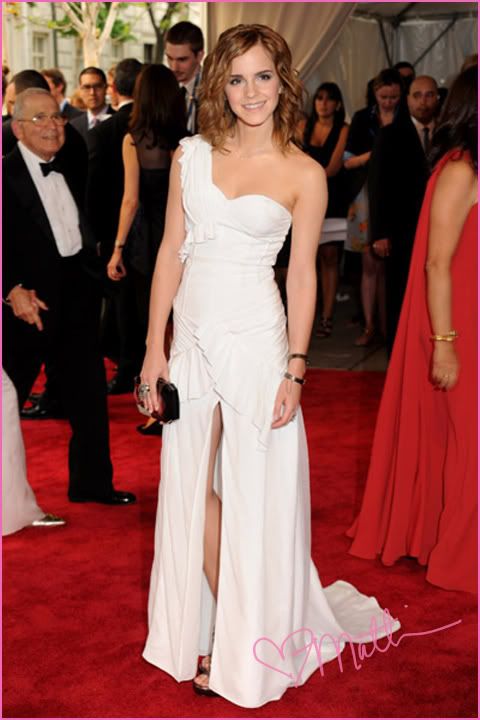 Emma Watson in BURBERRY: Very becoming. It's really hard to do wrong in all white. Ms. Watson is looking quite grown as well. She's come a long way from Harry Potter. Burberry has done her good.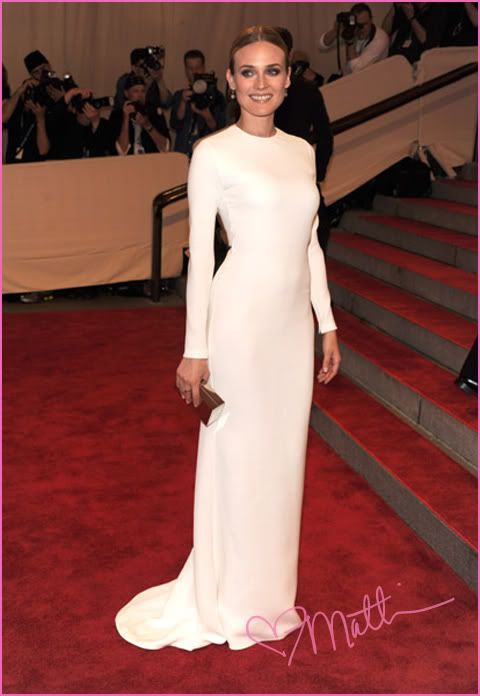 Diane Kruger in CALVIN KLEIN: Diane has yet to fail me. She looks STUNNING. Clean and polished is always a go. Classic Calvin.
Chloe Sevigny in PROENZA SCHOULER: I like Chloe, but this isn't my favorite look on her. Like the color, but something about the silhouette is throwing me off. Not a fan of the shoes either.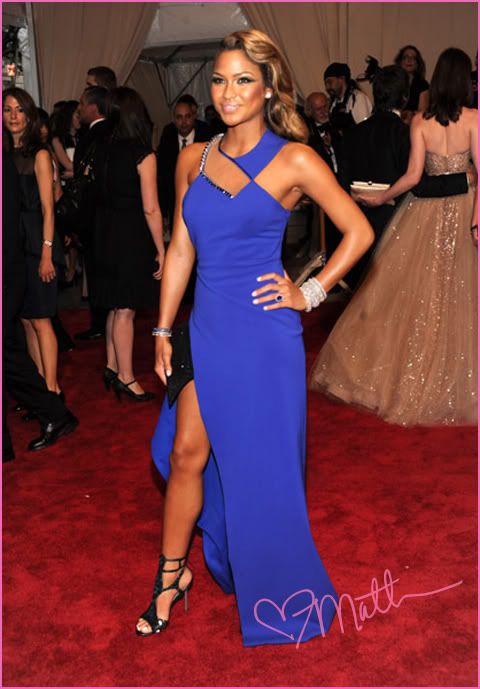 Cassie in JOSEPH ALTUZARRA: I love the color and the shoes. I know half of her head is shaved, but I would have liked her hair to have been pulled up or to the side for me to really appreciate the neckline. Nonetheless, nice dress.
Camilla Belle in JASON WU: Love, love…LOVE! This shade of red is perfection. This dress fits her body like a glove. I really appreciate how the one off the shoulder sleeve doesn't complicate the simplicity of the dress. Win!
Blake Lively in MARCHESA: Legs for days and I'm not mad at her. You know how I feel about Marchesa, so in my mind this is genius.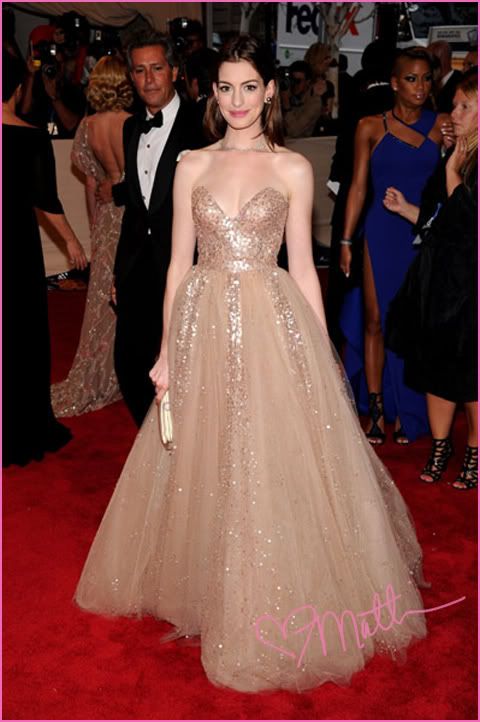 Anne Hathaway in VALENTINO: She looks like a DREAM. The big, fairy tale dress always wins with me. ALWAYS. This is awesome against her skin because she's so fair. Well done.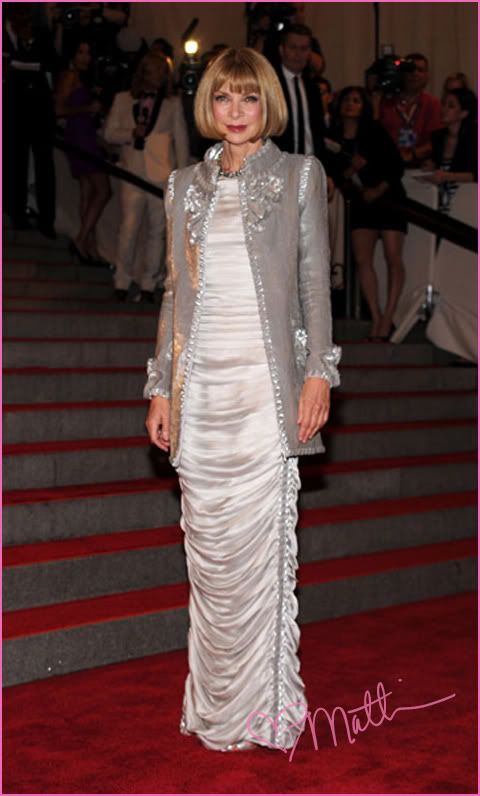 Anna Wintour in CHANEL HAUTE COUTURE: Eh, not my favorite.
Jennifer Lopez in ZUHAIR MURAD: I LIVE for this dress! Literally, one of the top five looks…EASILY. The hair, the squinty eyes…all very J. Lo. Thumbs up!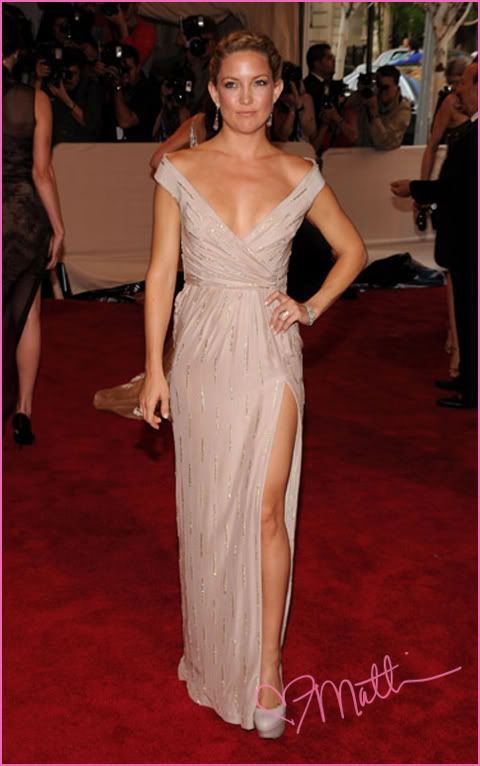 Kate Hudson in STELLA McCARTNEY: Win. Win. WIN. I am in love with this look. Immaculate.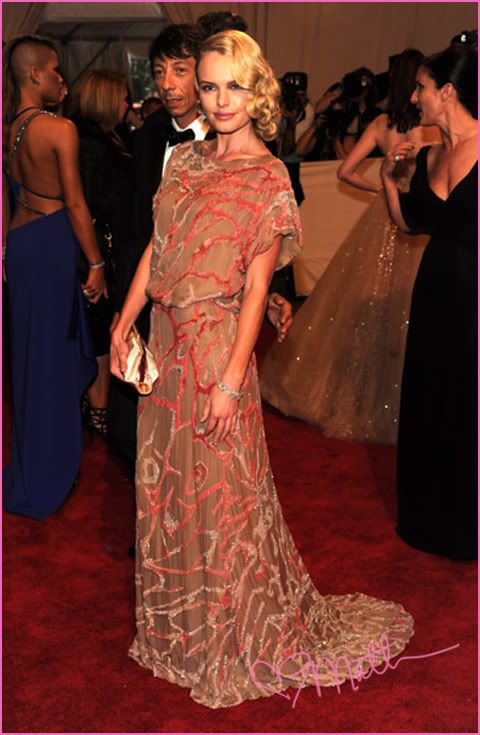 Kate Bosworth in VALENTINO: Very demure. I rocks with it. Loving the hair.
Joy Bryant in MARCHESA: Top three. Hands down. I swear Marchesa is like fashion crack. This dress is AMAZING.
Jessica Biel in RALPH LAUREN: This woman's body…I have no words. Well done, Ralph. Well done.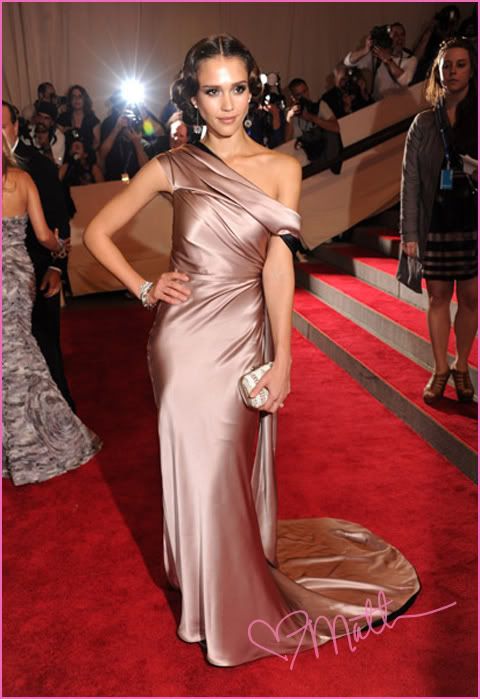 Jessica Alba in SOPHIE THEALLET for GAP: Let's take a moment here to observe. What the heck kind of water is Jessica Alba drinking?! I need that. ASAP. This is EASILY the BEST LOOK OF THE NIGHT. I heard she could barely walk in it, but who needs to walk when you look like that?! Love it!!!!!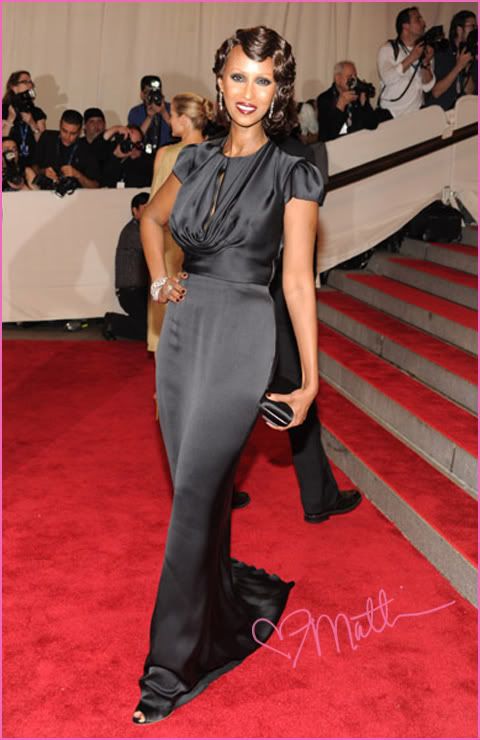 Iman in PRADA: Dear Iman, When are the ageless shenanigans going to end? There's no reason why this woman should look this good! Prime example of how black can be done without being boring.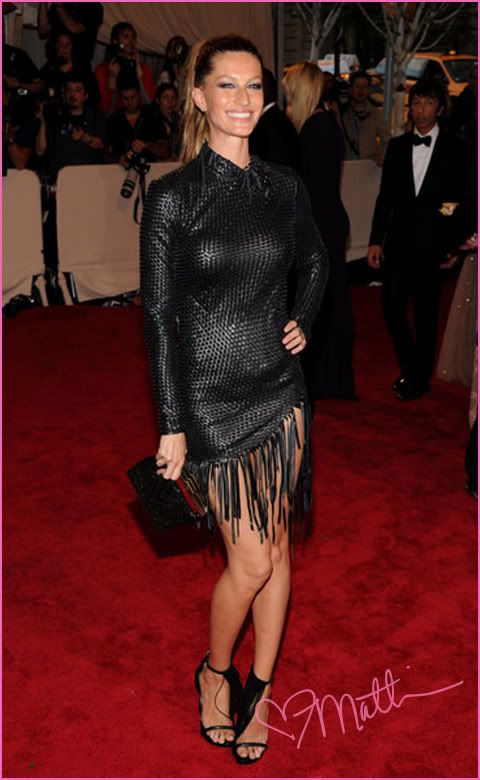 Gisele Bündchen in ALEXANDER WANG: Post baby Gisele is just unfair. And apparently she and Alexander wanted us to know. Thanks. Oh yeah, and the shoes? MAJOR win.
Rachel Roy and Liya Kebede in RACHEL ROY: Love Rachel's dress. I'm not completely sold on Liya's look, but I appreciate the different textures of black.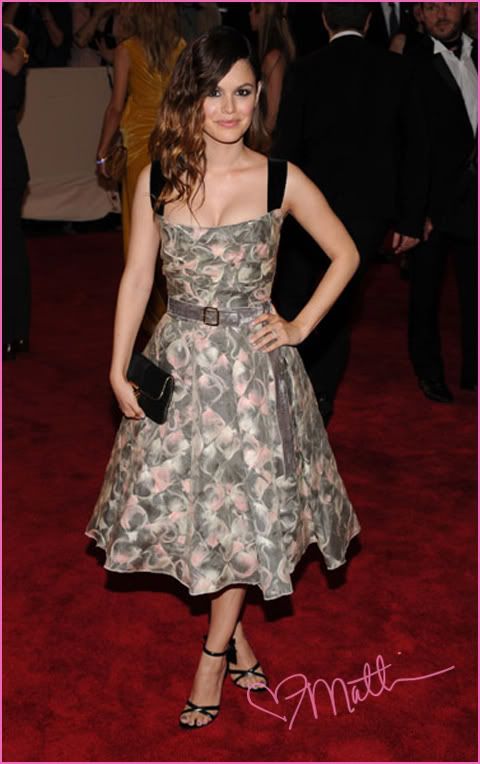 Rachel Bilson in LOUIS VUITTON: Very cute. This silhouette compliments her petite frame. Not too much, not too little.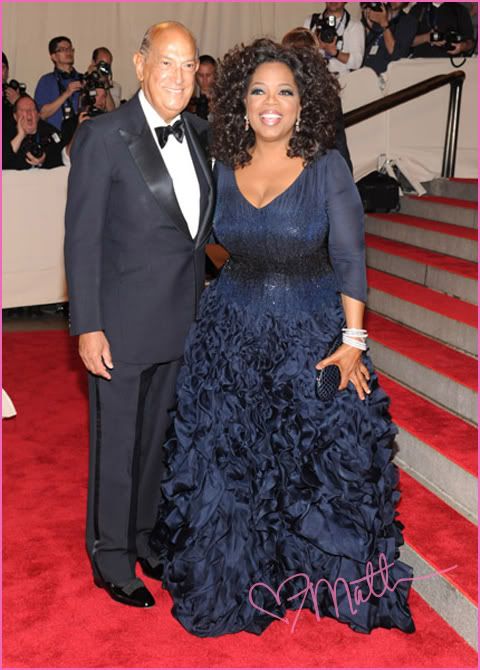 Oprah in OSCAR DE LA RENTA: I mean…what can I say? Oprah. Oscar. Enough said.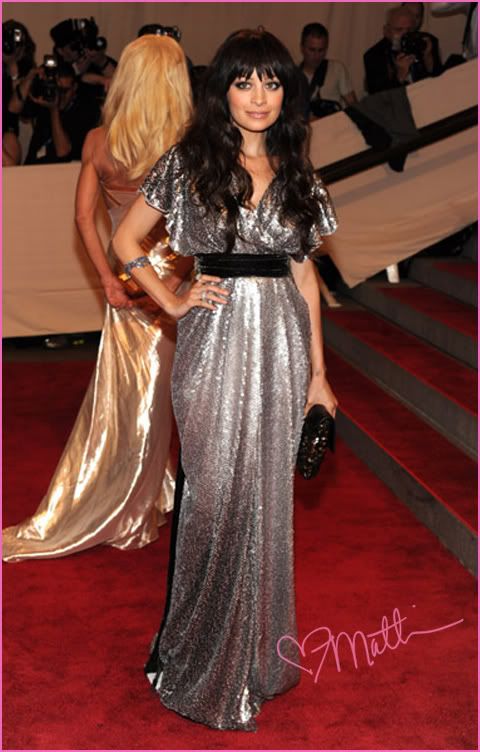 Nicole Richie in MARC JACOBS: I'm not opposed to this look. However, this is the Met Ball. I would like to see that hair pulled up, to the side or the back. Thank you.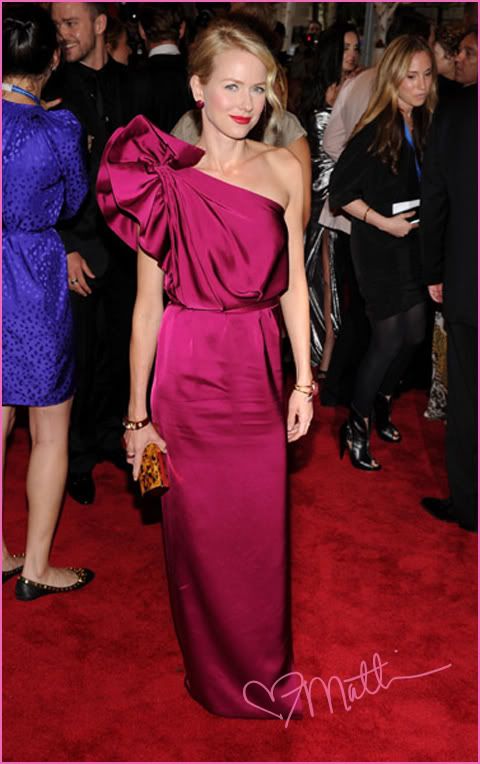 Naomi Watts in STELLA McCARTNEY: Another one of my favorites. Great color.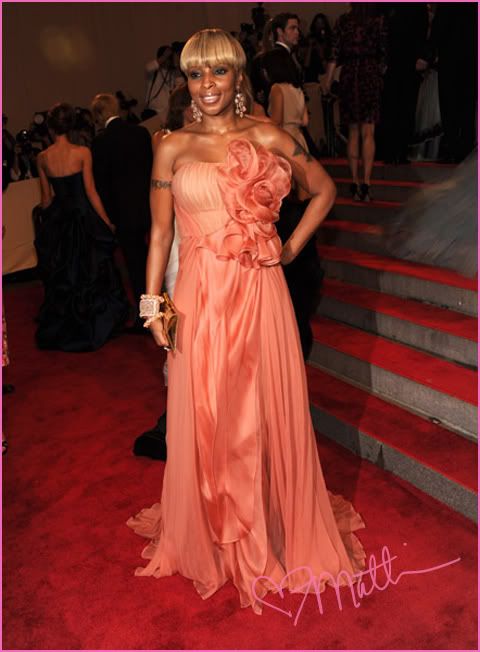 Mary J. Blige in J. MENDEL: I love this color on Mary. Very spring!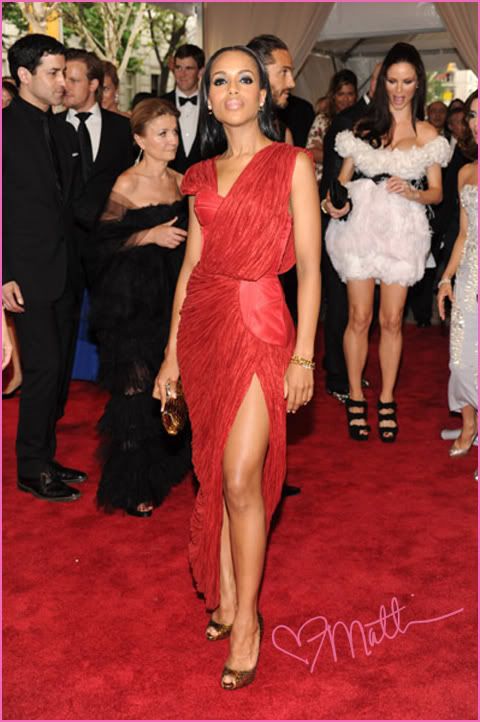 Kerry Washington in THAKOON for GAP: Sexy. I'm never opposed to a toned leg. Ever.
Katy Perry in CUTECIRCUIT: I heard she turned off her lights for dinner. That was nice.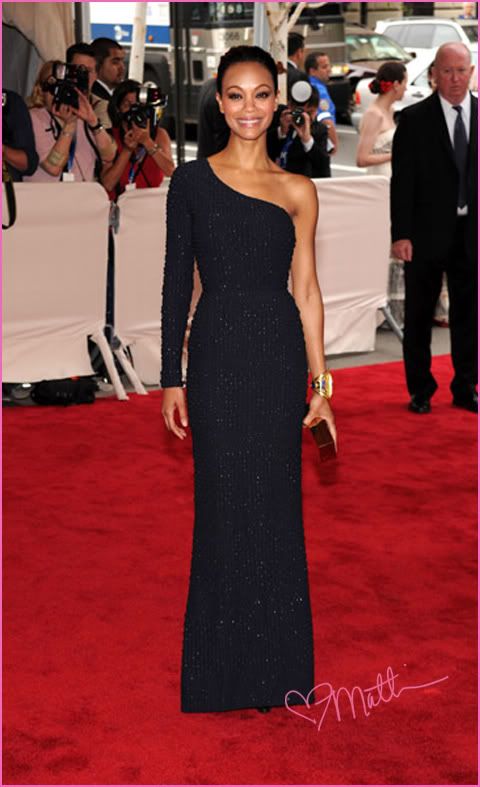 Zoe Saldana in CALVIN KLEIN: Great look. Simple wins again.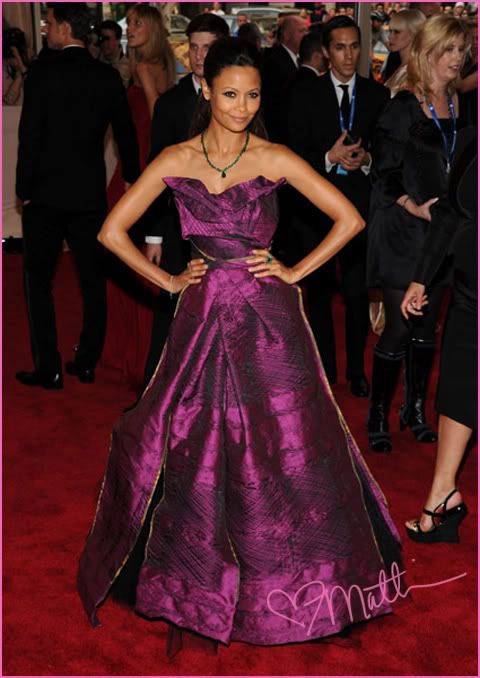 Thandie Newton in VIVIENNE WESTWOOD: This is awesome. I love a structured silhouette and this purple is giving me what I need!
Taylor Swift in RALPH LAUREN: Very sweet. Very Ralph.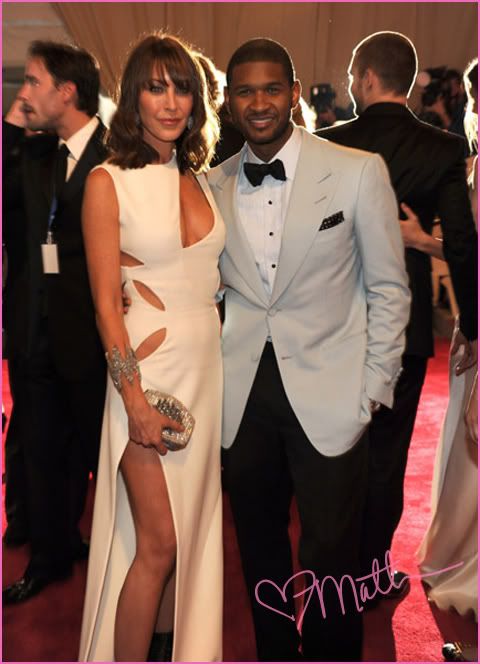 Tamara Mellon of Jimmy Choo and Usher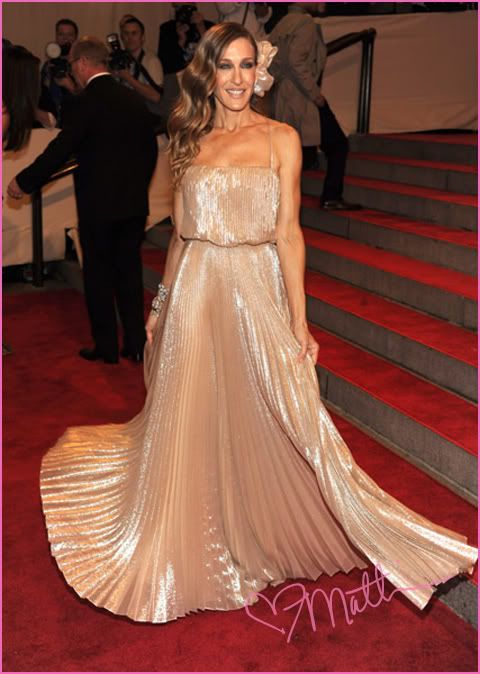 Sarah Jessica Parker in HALSTON HERITAGE: Second favorite of the night. Carrie on.
Sienna Miller in EMILIO PUCCI: Chic. Loving the unconventional silhouette. This is very Sienna.
Renee Zellweger in CAROLINA HERRERA: Renee and Carolina go together like peanut butter & jelly. Beautiful.
XOXO.